Graduate Certificate in Spanish for Healthcare Professionals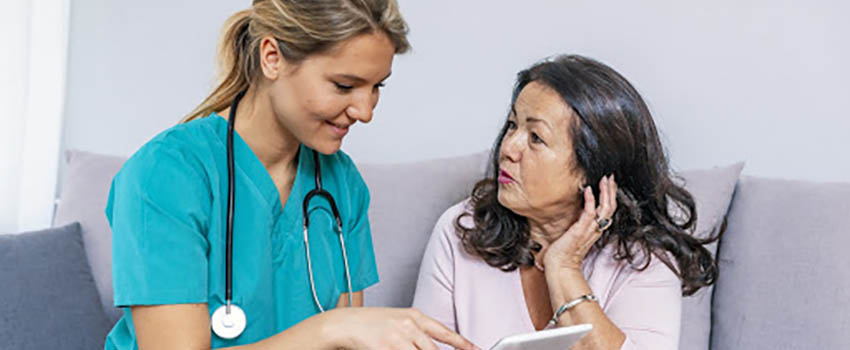 The University of South Alabama Department of Modern and Classical Languages and Literature in the College of Arts and Sciences offers a fully online graduate certificate program tailored for students in the Colleges of Nursing, Allied Health and Medicine, as well as for healthcare professionals across the region. Focusing on the multiple dimensions of effective communication (language-related, cultural and ethical), the program prepares learners to serve the growing monolingual Spanish-speaking and limited English populations (LEP) in the United States. The four-course program can be completed in three to four semesters.
Why Should Healthcare Professionals Study Spanish?
The Latino population in the U.S. is projected to double over the next 50 years, while the proportion of Latino physicians is expected to decrease over the same interval. The goal of the Graduate Certificate in Spanish for Healthcare Professionals is to train current and future generations of healthcare providers to establish effective rapport with their Spanish-speaking patients. The certificate program consists of 12 credit hours and will support clinicians, nurses, administrators and other professionals serving monolingual Spanish-speaking and LEP (Limited English Proficiency) patients. The coursework for this certificate is fully online, which benefits healthcare students and practitioners across the region, and can be completed in three to four semesters.
Application Deadline
Spring 2023: Registration Opens October 24 (Semester Starts January 09)
Summer 2023: Registration Opens April 03 (Semester Starts May 31)
* Spots are limited.