Admissions, Audition Requirements and Audition Dates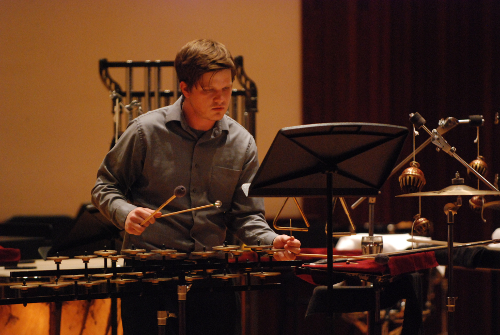 Admission to the University of South Alabama Department of Music is dependent upon admission to the University and an audition in your specific instrumental area or performance medium. Students should be admitted to the University prior to auditioning. Students may apply for admission to the University of South Alabama online. All prospective majors and minors must audition for admission. In order to reserve an audition date and time, you must fill out an Audition Application.
PLEASE NOTE: Requirements on this page are for all undergraduate students wishing to major or minor in music, NOT for Jaguar Marching Band auditions. For Jaguar Marching Band auditions, please visit the JMB page.
Auditions (updated 8/21/2023)
Students wishing to audition for undergraduate admission/scholarship consideration as a music major or minor are expected to audition in-person during our listed audition dates. Video submissions will be considered only for candidates unable to come to campus due to extreme distance or comparable extenuating circumstances.
Spring 2024 Audition Dates:
January 6, 2024
February 3, 2024
March 16, 2024
April 6, 2024
*Any questions about the undergraduate audition process or any students wishing to audition on a different date than those listed above should contact our Auditions Coordinator, Dr. Robert Abend
*For priority scholarship consideration, auditions should be completed by April 6, 2024.
*For any questions regarding the audition process for graduate students, please contact our Graduate Admissions Coordinator, Dr. Thomas Rowell.

Undergraduate Woodwind, Brass, Guitar, Strings
Students will be asked to perform 2-3 major scales (2 octaves preferred) and a chromatic scale (2 octaves minimum-3 if possible on your instrument). Students will also be asked to perform two contrasting etudes (one technical , one lyrical). For repertoire selection recommendations, feel free to contact the applied faculty member for your instrument.
Students wishing to be considered for Jaguar Marching Band as well as a music major/minor will have their JMB audition waived.
Undergraduate Percussion
Percussionists will need to prepare the following:
1) Demonstrate the following rudiments in a slow-fast-slow manner: paradiddle, alternating flams, flam taps, multiple bounce roll (piano - forte - piano)
2) A concert snare drum solo or etude (a solo/etude can be provided if requested). Please introduce yourself and the title of the solo/etude before your performance. The use of a practice pad in substitution of an instrument is acceptable.
3) Students will perform two majors scales of their choice (2 octaves preferred) and a chromatic scale (2 octaves minimum-3 if possible on your instrument).
4) A Keyboard (2 mallet required) but A 4 mallet solo or etude is highly recommended for students seeking top scholarship consideration.
After the auditionee has completed their audition, an interview will take place to conclude the audition process. If you have any questions please don't hesitate to email Dr. Brian Nozny at bnozny@southalabama.edu
Undergraduate Keyboard
Applicants will also be asked to prepare two etudes consisting of contrasting material (one technical , one lyrical) from the serious keyboard literature.
While specific technical studies are not required, the performer may wish to demonstrate proficiency in such areas as scales, arpeggios, or chord charts. For questions about choice of audition material please contact, Dr. Robert Holm, Area Coordinator for Keyboard Studies
Undergraduate Voice Audition Requirements
An audition is required for admission to the program as a vocal major or minor. Prospective students will perform two songs, demonstrate range, pitch retention and sight-reading ability. Audition repertoire should be chosen that reflects ability and readiness for private vocal study. Consult the USA Vocal Area Coordinator, Dr. Thomas Rowell, if you have questions as to what would be suitable for an audition at USA.
Incoming freshmen or non-majors auditioning for vocal ensemble scholarship
Two art songs in contrasting styles should be prepared and presented from memory. Songs may be in English or in a foreign language, and should come from standard classical vocal repertoire. Repertoire that is appropriate for performance at solo/ensemble contest or at NATS auditions is considered acceptable audition repertoire. PLEASE NOTE: While sacred music such as legitimate art song settings of hymns are most welcome, hymns or gospel songs sung a cappella are not regarded as acceptable audition material in order to receive a scholarship or for entry into the music program.
Transferring majors/minors from other institutions
Two contrasting pieces from standard classical vocal repertoire will be presented, one of which may be an aria from opera or oratorio. One of the pieces must be performed in Italian, German or French. Audition repertoire should reflect the singer's highest level of accomplishment in previous collegiate vocal study and demonstrate readiness to continue private study toward degree completion.
An accompanist is provided for each audition. No pre-recorded accompaniments or self-accompaniment will be accepted. Examples of vocal collections that contain appropriate audition repertoire are:
26 Italian Arias and Songs
24 Italian Arias and Songs
The Young Singer Series
Joan Frey Boytim Series such as The First Book of Soprano Solos
English Reliquary of Song
Pathways of Song
56 Songs You Like to Sing Arias for Soprano, et. al. (published by G. Schirmer)
---
Graduate Student Auditions
Information about Graduate Admissions and Auditions can be found on the
Graduate Degrees
page.