Graduate Student Spotlight: Karen Thomas
---
Posted on March 28, 2019 by Spencer Radford
Spencer Radford
---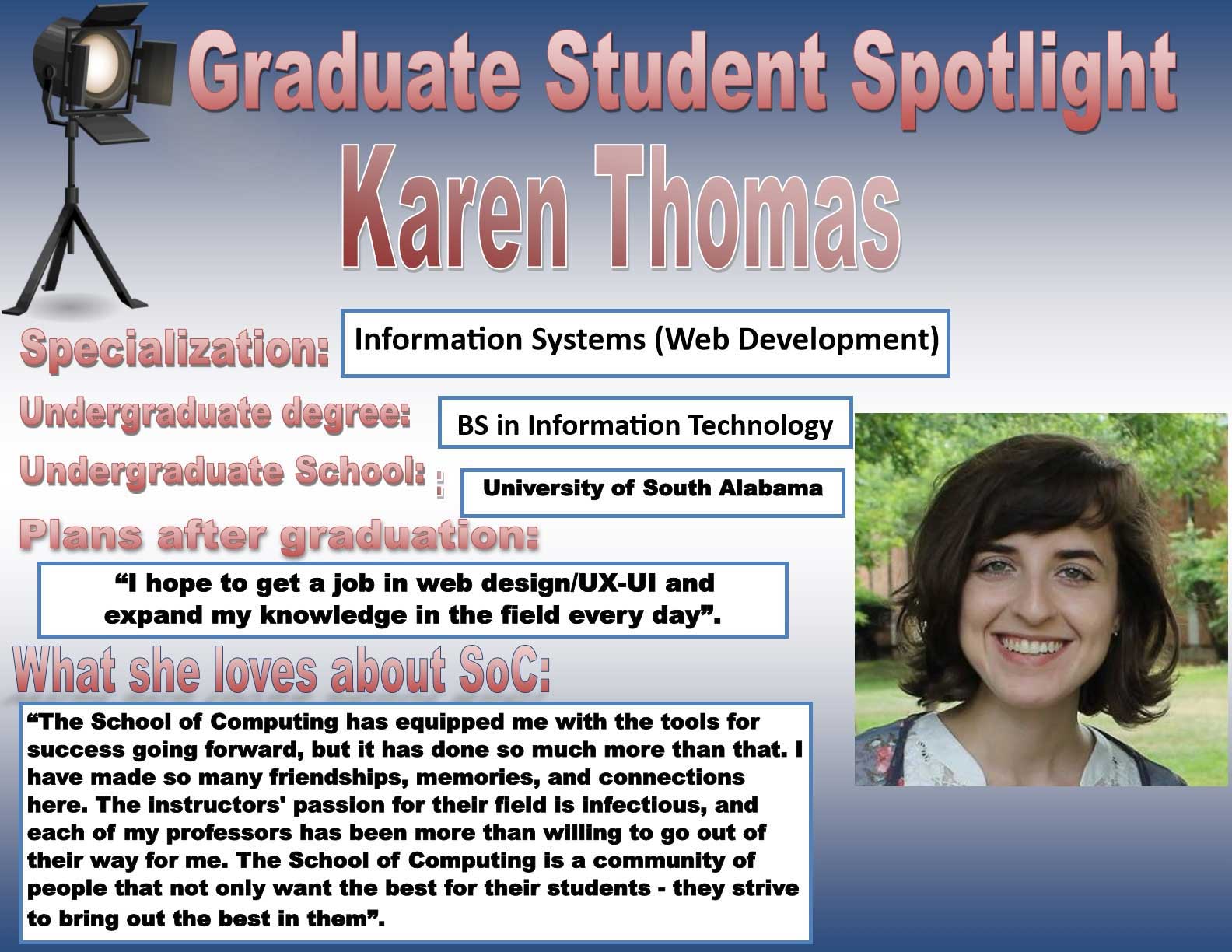 Specialization: Information Systems (Web Development)
Undergraduate degree: BS in Information Technology
Undergraduate School: University of South Alabama
Plans after graduation:
"I hope to get a job in web design/UX-UI and expand my knowledge in the field every day".
What she loves about SoC:
"The School of Computing has equipped me with the tools for success going forward, but it has done so much more than that. I have made so many friendships, memories, and connections here. The instructors' passion for their field is infectious, and each of my professors has been more than willing to go out of their way for me. The School of Computing is a community of people that not only want the best for their students - they strive to bring out the best in them".
---
---