Graduate Student Spotlight: Sheila Subbiah
---
Posted on February 5, 2019 by Spencer Radford
Spencer Radford
---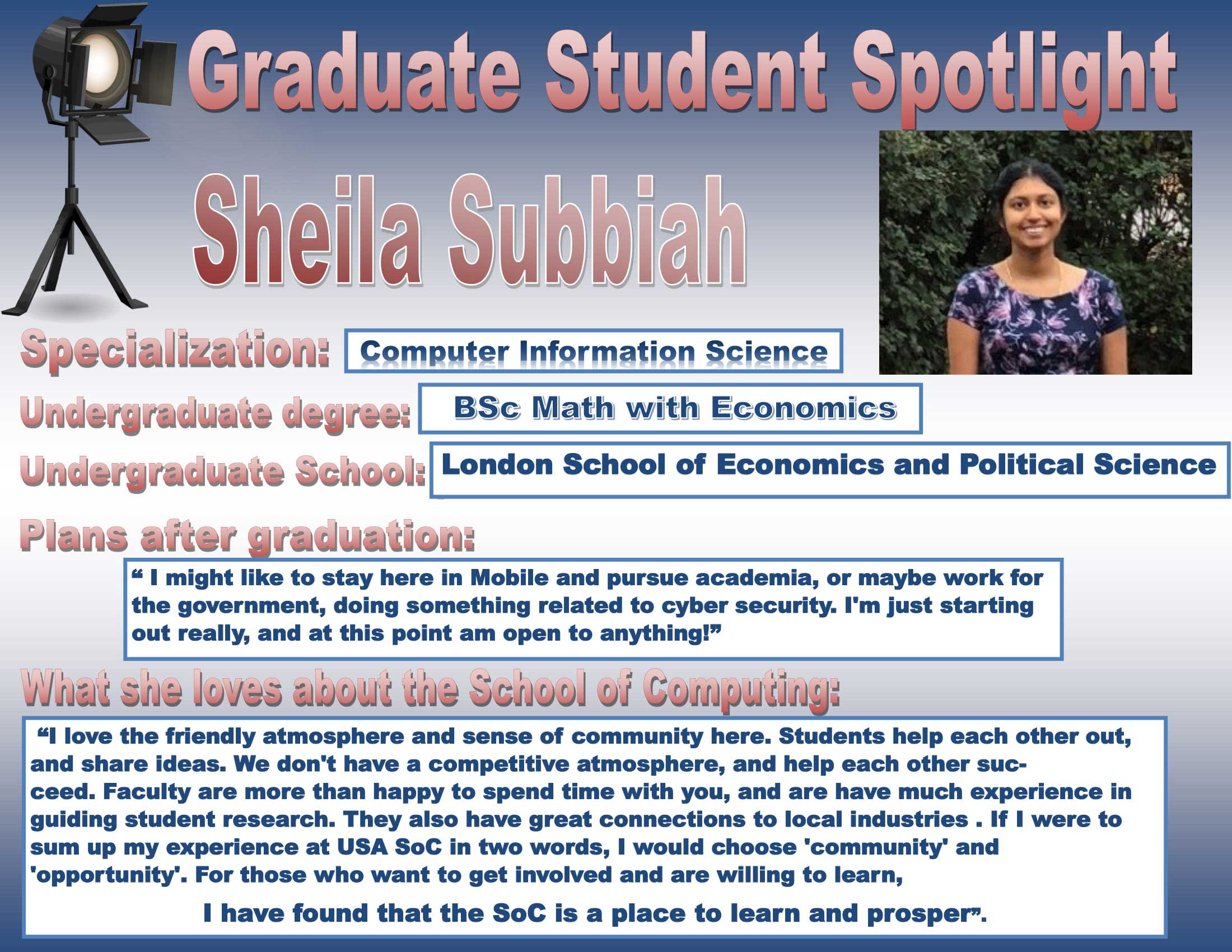 Specialization: Computer Information Science
Undergraduate degree: BSc Math with Economics
Undergraduate School: London School of Economics and Political Science
Plans after graduation:
"I might like to stay here in Mobile and pursue academia, or maybe work for the government, doing something related to cyber security. I'm just starting out really, and at this point am open to anything!"
What she loves about the School of Computing:
"I love the friendly atmosphere and sense of community here. Students help each other out, and share ideas. We don't have a competitive atmosphere, and help each other succeed. Faculty are more than happy to spend time with you, and are have much experience in guiding student research. They also have great connections to local industries . If I were to sum up my experience at USA SoC in two words, I would choose 'community' and 'opportunity'. For those who want to get involved and are willing to learn, I have found that the SoC is a place to learn and prosper".
---
---