Multiplying Impact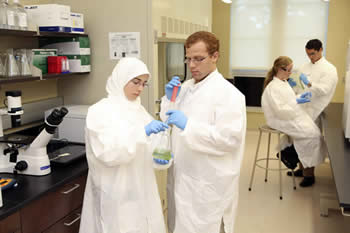 Increasing scholarship support for USA's students is a top priority, and never before has the need been greater. As the current student body grows to over 15,000, USA is dedicated to improving financial support for both current and future students at the University. Today's rising cost of tuition and a challenging economic climate has created an urgent need for more student scholarships. As support from state sources decreases, private support from alumni, friends, and parents plays an increasingly significant role in enhancing the quality of USA. Your support provides more than simple "extras" not available through other sources of funding...it is critical for advancing USA.
The ultimate goal of this campaign is to create $50 million in new scholarship endowments utilizing a dollar for dollar match program. The $25 million matching challenge, established by Abraham A. Mitchell, is an invitation to the University's alumni, friends and community partners to multiply their impact on USA and its students.
Every gift made in support of endowed undergraduate scholarships, up to $25 million, will be matched dollar-for-dollar through this challenge. As a result, USA's endowed undergraduate funds will be permanently strengthened by $50 million. The impact of this unprecedented growth will ensure that access to quality academic programs stays affordable and attainable.