Master of Arts in History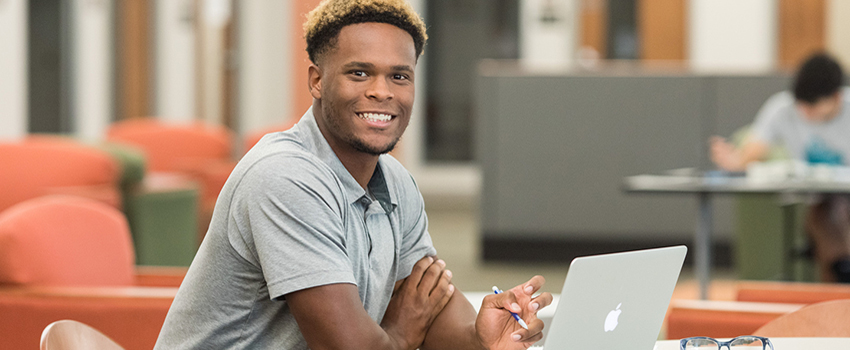 The Master of Arts in History degree program at the University of South Alabama offers a diverse and rigorous course of study in support of a wide range of career goals and personal aspirations. Students are trained in research, writing and teaching, as well as in skills essential to careers in museums, archives and historic preservation. The program also provides preparation for doctoral study in history and related fields.
History Graduate Program
The master's in history degree program at South features a talented and dedicated faculty with a distinguished record of scholarship, teaching and professional service. The program can normally be completed in two years of full-time study. Students who join the program are typically an enthusiastic group, ranging from recent college graduates to mid-career professionals, current secondary teachers and retirees. Most students aspire to begin careers in teaching, research or public history, while others are pursuing their love of history in a systematic way.
Careers in History
A master's degree in history provides opportunities for students to pursue careers in a variety of industries or advance themselves in their current career. Graduates have gone on to Ph.D. programs at Rutgers, Rice, University of Memphis, Illinois, Indiana, Michigan State, Missouri, UMASS-Amherst, Alabama and Auburn. Others have obtained archival and museum positions at the Mobile Historical Development Commission, Mobile Municipal Archives, Museum of Mobile, Alabama Department of Archives and History, National Archives and other institutions across the nation. Our graduates also work to strengthen their preparation for careers in law, journalism, historic preservation, secondary teaching and other fields.
▼ Master of Arts in History Admission Requirements
To Apply, please use our electronic application portal.
Application Deadlines
The USA Admissions Office accepts applications throughout the year, but applicants should be aware of the following deadlines for completed applications:
July 10 for those beginning in the Fall Semester

November 20 for those beginning in the Spring Semester

April 20 for those beginning in the Summer Semester Graduate
Application Materials
Applicants to the Graduate Program in History can apply to the program through an electronic application system.
The system will require you to complete the application, upload required documents, send recommendation requests, submit transcripts, and submit application fees and payment. GRE test results are not required for admission.
The electronic application system will ask you for the following materials in addition to applicant information:
official transcripts from all previous undergraduate and graduate institutions

statement of purpose (approximately two pages) explaining reasons for wishing to enter the program

writing sample such as an original history research paper or essay

three letters of recommendation from individuals familiar with the applicant's academic preparation and scholarly potential (If applicant previously attended a graduate program in History, two of the three letters must be from those familiar with the applicant's performance in the graduate program)

International students applying to the Graduate Program in History must comply with the requirements concerning the Test of English as a Foreign Language (TOEFL) as outlined in the Undergraduate and Graduate Bulletin
Any questions about required materials can be directed to Dr. Mara Kozelsky, Director of Graduate Studies, mkozelsky@southalabama.edu.
Admission Requirements
Regular Admission
bachelor's degree from an accredited institution of higher education

minimum grade-point average of 3.0 in all undergraduate work (A=4.0) at least 21 semester hours of college history approved by the History Department Graduate Committee

3.0 GPA in junior- and senior-level courses
Non-Degree Admission
Students holding baccalaureate degrees from accredited institutions of higher education who are not seeking an M.A. degree or who are not yet ready to apply for regular admission may enroll as non- degree students. Permission to enroll in history courses must be granted by the department chair. Non-degree students may not enroll in HY 594: Directed Studies, HY 597: Professional Studies, or HY 599: Thesis. A maximum of 15 semester hours of credit earned as a non-degree student may be applied toward the M.A. degree in history if the student is later admitted into the degree program. Admission into the program requires a formal application, regardless of the number of hours completed as a non-degree student.
▼ Master of Arts in History Program Requirements
The M.A. in History program gives students the flexibility of choosing a Thesis or Non-Thesis track and/or a concentration in Public History. Regardless of track, students must complete:
A minimum of 30 credit hours with grade of "A" or "B".
A minimum of 20 credit hours completed at the University of South Alabama.
A maximum of 9 credit hours of 500 level courses that are dual-listed at the 400 level. Graduate students will only receive graduate credit for the 500 level version of dual-listed courses. These courses will require extra work beyond that expected of undergraduates in the 400 level course.
At least 21 credit hours at the 500 level courses that are not dual-listed with the 400 level.
Complete one of HY 530 American Historiography, HY 540 Modern European Historiography, or HY 542 World Historiography.
Choose a major field with 12 credits of coursework, and a minor field with 9 credits of coursework from among the following fields: American History, European History or World History, Topical Fields
Note: A grade of "C" or below is not considered a passing grade by the Department of History. Students receiving such a grade in a required course must make-up the hours.
Degree Tracks
Students will choose either the Thesis or Non-Thesis track to complete their degree.
Thesis Track:
Complete a minor field in one field (see list of fields above) other than the thesis field.
Complete six credit hours of HY 599 Thesis.
Submit an approved thesis prospectus.
Formally defend the thesis in public. (Students must be enrolled in at least one hour of HY 599 when they defend.)
Submit an approved thesis in accordance with Graduate School regulations.

Non-Thesis Track:

Complete a comprehensive exam in both the major and minor fields.
▼ Graduate Assistantships
The History Department offers several graduate assistantships each academic year. Graduate assistants are expected to work 20 hours per week for the department and receive a stipend of $8,000 for the academic year and a tuition waiver for the Fall and Spring semesters. Most graduate assistants serve as teaching assistants to faculty teaching large undergraduate survey courses, while some may be assigned to work in the USA Archives.
New applicants who apply by March 15 are automatically considered for the ensuing academic year. Students who are renewing fellowships should provide one letter of recommendation from a USA faculty member along with the Graduate Assistantship Application Form which is available on the Graduate School website. Letters of recommendation should comment on the suitability of the applicant for a graduate assistantship. All materials should be received in the History Department by March 15 for full consideration for an award for the ensuing academic year.