The University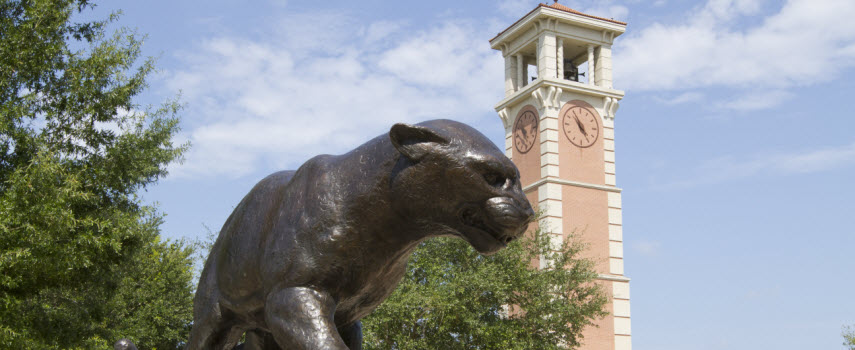 The University of South Alabama — South, for short — is Mobile's only comprehensive research and teaching university. With an enrollment of more than 14,000 students and a workforce of more than 7,000 employees, USA's leadership and innovation in education, research, service and healthcare make the University an economic driver and a catalyst for positive transformation around the state of Alabama and along the Gulf Coast.

South has awarded more than 90,000 degrees since its founding in 1963. The University's faculty promote an environment where curiosity and discovery are given free rein in more than 100 fields of study that include business, the liberal arts, education, engineering, computing, the sciences and healthcare.

Classified as a high research activity university by the Carnegie Classification of Higher Education, USA's advanced degree offerings include doctorates in audiology, business, computing, educational leadership, engineering, marine sciences, medicine, basic medical sciences, nursing, physical therapy and psychology. Research is conducted at both the undergraduate and graduate levels, and students work alongside faculty experts on an array of research projects in varied disciplines. In addition, the USA Technology & Research Park acts as an incubator for tech startups.

In addition to USA's outstanding academic programs, students enjoy a wide variety of social, cultural, entertainment and athletic activities that contribute to an outstanding college experience. The USA Jaguars men's and women's athletics teams compete in 17 Division I sports within the Sun Belt Conference. Intramural and club sports allow all students the opportunity to participate at a level that suits their abilities. The Student Recreation Center offers students, faculty, staff and alumni a comprehensive recreational opportunity in exercise, swimming, intramural sports and outdoor adventures, and the JagFit trail offers additional opportunities for the USA community and area residents to get fit while enjoying the outdoors.

USA is a place where students discover and strengthen their career passions and form connections that result in lifelong relationships. At South, we look at the world and see things that we have the power to change, affect and shape — together. So that's exactly what we do, every single day.