Brian William Fouty, M.D.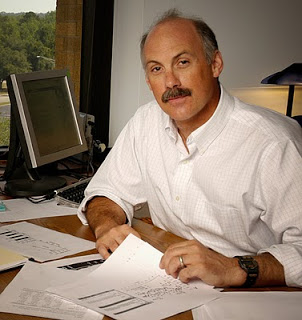 Professor of Medicine and Pharmacology
M.D.: University of Washington Medical School, Seattle
Post-doctoral: University of Arizona Health Sciences Center and University of Colorado Health Sciences Center
Phone: (251) 460-7218
bfouty@health.southalabama.edu
Research Interests
The adult respiratory distress syndrome (ARDS) and acute lung injury (ALI) remain important clinical problems with mortality ranging from 30% to 50%. Recovery from ALI/ARDS requires repair of the disrupted capillary endothelial-alveolar epithelial barrier in the pulmonary microcirculation before proper gas exchange can be re-established. Research in our lab examines the role of glucose and hypoxia in pulmonary vascular repair in vitro and in an animal model of acute lung injury in vivo.
Representative Publications
Victor Solodushko and Brian Fouty. The Glucocorticoid Receptor in Retroviral Infection. Viral Gene Therapy. InTech Publishing, July 2011.
Solodushko V, Alvarez DF, Viator R, Messerall T, Fouty BW. Heterogeneous activation of p19Arf in pulmonary artery smooth muscle cells. Am J Physiol Lung Cell Mol Physiol. 2011 Apr;300(4):L642-7.
Ochoa CD, Fouty BW, Hales CA. Thrombospondin-1, endothelium and systemic vascular tone. Future Cardiol. 2011 Mar;7(2):169-72.
Solodushko V, Fouty BW. Mifepristone increases gamma-retroviral infection efficiency by enhancing the integration of virus into the genome of infected cells. Gene Ther. 2010 Oct;17(10):1253-61.
Solodushko V, Fouty BW. Dexamethasone and mifepristone increase retroviral infectivity through different mechanisms. Am J Physiol Lung Cell Mol Physiol. 2009 Sep;297(3):L538-45.
Fouty BW. Diabetes and the Pulmonary Circulation. Am J Physiol Lung Cell Mol Physiol. 2008 Nov;295(5):L725-6.
Solodushko V, Parker JC, Fouty BW. Pulmonary Microvascular Endothelial Cells Form a Tighter Monolayer When Grown in Chronic Hypoxia. Am J Respir Cell Mol Biol. 2008 Apr;38(4):491-7.
Solodushko V, Fouty BW. Pro-proliferative phenotype of pulmonary microvascular endothelial cells. Am J Physiol Lung Cell Mol Physiol. 2007 Mar;292(3):L671-7.
Fouty BW, Moss T, Solodushko V, Kraft M. Dexamethasone can stimulate G1-S phase transition in human airway fibroblasts in asthma. Eur Respir J. 2006 Jun;27(6):1160-7.
Fouty BW, Rodman DM. Mevastatin can induce G1 arrest and apoptosis in pulmonary artery smooth muscle cells independent of p27. Circulation Research. 2003 March 21;92(5):501-9.
Fouty BW, Grimison B, Fagan KA, Le Cras TD, Harrall, JW, Miller-Hoedt M, Sclafani RA, Rodman DM. p27Kip1 is important in modulating pulmonary artery smooth muscle cell proliferation. Am J Resp Cell Mol Bio. 2001 Nov 1;25(5):652-658.
Fouty BW, Lynch DA, Fontenot AP, Schwarz MI. Hypoxemia explained 36 years later. Chest. 2001 Nov;120(5):1739-41.
Maloney JP, Halbower AC, Fouty BW, Fagan KA, Balasubramaniam V, Pike AW, Fennessey PV, Moss M.Systemic absorption of food dye in patients with sepsis. N Engl J Med. 2000 Oct 5;343(14):1047-8.
Fouty BW, Rodman DM. Pulmonary vascular gene transfer. Prospects for successful therapy for pulmonary hypertension. Am J Respir Cell Mol Biol. 1999;21: 555-557.
Li KX, Fouty BW, McMurtry IF, Rodman DM. Enhanced ETa-receptor-mediated inhibition of Kv channels in hypoxic hypertensive rat pulmonary artery myocytes. Am J Phys. 1999;46:H363-370.
Fagan KA, Tyler RC, Sato K, Fouty BW, Morris KG Jr, Huang PL, McMurtry IF, Rodman DM. Relative contributions of endothelial, inducible, and neuronal NOS to tone in the murine pulmonary circulation. Am J Physiol 1999 Sep;277(3 Pt 1):L472-8.
Fagan KA, Fouty BW, Tyler RC, Morris KG Jr, Hepler LK, Sato K, LeCras TD, Abman SH, Weinberger HD, Huang PL, McMurtry IF, Rodman DM. The pulmonary circulation of homozygous or heterozygous eNOS-null mice is hyperresponsive to mild hypoxia. J Clin Invest 1999 Jan;103(2):291-9.
Fouty BW, Frerman F, Reves R. Riboflavin to treat nucleoside analogue-induced lactic acidosis. Lancet. 1998;352: 291-292.
Fouty BW, Muramatsu M, Cohen A, Komalavilas P, McMurtry IF, Lincoln T, Rodman DM. Protein kinase G is not essential to cGMP-mediated vasodilation in the hypertensive pulmonary circulation. Am. J. Phys. (Heart Circ. Physiol.) 1998; 274:H672-H678).
Stevens T, Fouty BW, Hepler L, Richardson D, Brough G, McMurtry IF, Rodman DM. Cytosolic Ca2+ and adenylyl cyclase responses in phenotypically distinct pulmonary endothelial cells. Am J Physiol. 1997; 272: L51-L59.
Cohen A, Hanson K, Morris K, Fouty BW, McMurtry IF, Clarke W, Rodman DM. Inhibition of cGMP-specific phosphodiesterase selectively vasodilates the pulmonary circulation in chronically hypoxic rats. J Clin Invest. 1996; 97: 172-179.
Stevens T, Fouty BW, Cornfield D, Rodman DM. Reduced P02 alters the behavior of Fura-2 and Indo-1 in bovine pulmonary artery endothelial cells. Cell Calcium. 1994; 16 (5): 404-412.
Fouty BW, Pomeranz M, Thigpen T, Martin R. Dilatation of bronchial stenoses due to sarcoidosis using a flexible fiberoptic bronchoscope. Chest. 1994;106(3): 677-681.
Vedder N, Fouty BW, Winn R, Harlan J, Rice C. Role of neutrophils in generalized reperfusion injury associated with resuscitation from shock. Surgery. 1989; 106(3): 509-516.