Child and Adolescent Psychiatry Fellowship Program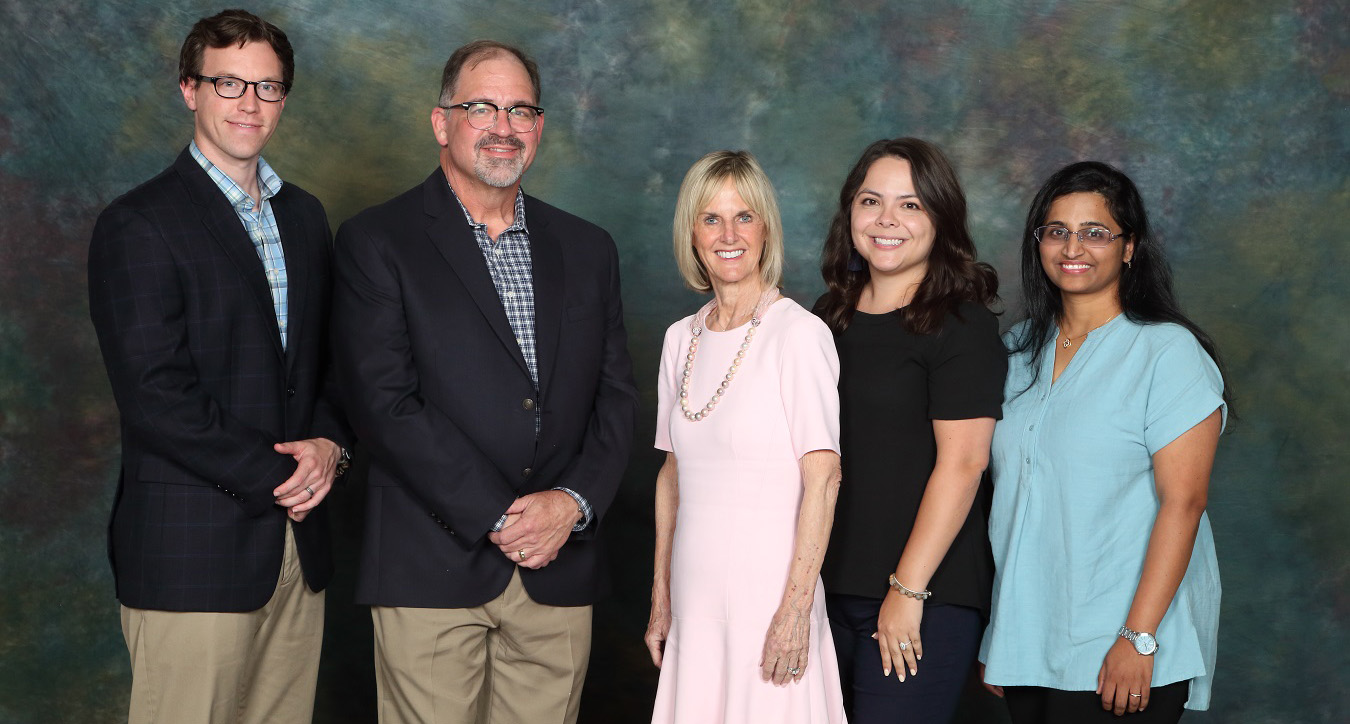 Welcome Message
Thank you for considering a fellowship in child and adolescent psychiatry at the University of South Alabama College of Medicine and AltaPointe.
Our program takes a very broad view of human development and psychiatry in general, focusing on the child in relationship to family and surrounding culture. It's particularly fulfilling to recognize that our work can change the trajectory of a child's life, simply by listening — perhaps being the first adult in a child's life who really listens — and to make a profound impact on the child's life.
Our fellowship offers a candidate the opportunity to work in an academic medical center and in a strong community mental health organization. The relationship between the two organizations enhances all our programs.
AltaPointe is Alabama's largest regional community behavioral health provider, with more than 750 clinical and non-clinical staff members who serve more than 15,000 children, adolescents and adults annually. AltaPointe is the only community mental health center in Alabama to become accredited by the Joint Commission.
AltaPointe's facilities include BayPointe Hospital, the only child and adolescent inpatient psychiatric hospital in South Alabama. It provides fellows with an opportunity to work as members of an established team of mental health professionals in the care of a broad spectrum of children and adolescents, with added benefits from our affiliation with the Mobile County Juvenile Court. Fellows receive training that provides them with all the tools necessary for the development of a professional identity, a foundation for lifelong learning and advancement in the field of child and adolescent psychiatry.
AltaPointe also performs consultations in five of the area's six general hospitals and superintends the psychiatry program at the University of South Alabama College of Medicine. In addition to the work with AltaPointe, the fellow will have access to all other departments at USA Health University Hospital.
Our residents have plentiful access to attending staff, and many opportunities to explore areas they find of particular interest. They also learn to teach, working with students in clerkships and with residents in our sought-after residency program.
Beyond the educational program, our residents usually discover a love for our community. Mobile is historic, cosmopolitan and diverse with Division I sports, a lively downtown, opera, symphony and theatre — and it's just an hour's drive to the Gulf of Mexico beach.
The vast majority of our fellows choose to stay on with AltaPointe.
While Mobile itself and neighboring Baldwin County include some of the state's most sophisticated areas, we also provide care for a medically underserved area in and around south Alabama. That allows our residents to fulfill the drive to help people who really need help — the drive that originally prompted them to choose medicine.
We invite you to consider becoming part of the USA and AltaPointe team. And whatever your further plans, we'll do our best to prepare you to achieve them.
Edgar W. Finn, M.D.
Fellowship Director
▼ Program Mission Statement
Program Mission Statement
The primary goal of the fellowship training program is to produce clinically excellent, academically informed, and culturally competent child and adolescent psychiatrists who provide high quality psychiatric services in the state of Alabama and the greater Gulf Coast. Our program emphasizes the treatment of children and adolescents with minor and major psychiatric illness in community settings in both Mobile and Baldwin counties. We aim to identify and mentor those who are capable of becoming leaders in the field of child and adolescent psychiatry. First and foremost our philosophy emphasizes that as clinicians we must be dedicated and available to our patients. Our program recognizes that training for the current and future practice of child and adolescent psychiatry requires ongoing awareness and utilization of new research in a field that is rapidly developing. Our emphasis on improving the quality of life for children and adolescents aligns with our sponsoring institution's mission: We help people lead longer, better lives.
▼ Aim Statements
Aim Statements
Early identification of childhood psychiatric illness to help children ultimately lead more meaningful and productive lives.
Utilization of evidence-based treatments including psychopharmacology and a variety of therapies.
Collaboration with colleagues in other disciplines and specialties in a variety of hospital and community settings.
Delivery of care to child and adolescent patients while being mindful of the role of the family and community systems of care.
Understand developmental theory and the role of individual, family, and social systems in the prevention of disorders of childhood and adolescence.
Comprehend the ethical principles and issues underlying clinical practice and research with children and adolescents. Foster an atmosphere that encourages life-long learning.
▼ Contact Information
Contact Information
Program Director: Edgar W. Finn, M.D.
Program Coordinator: Ann Claunch
Address: 1015 Montlimar Drive, Suite A-210, Mobile, AL 36609
Telephone: (251) 706-5552 • Fax: (251) 706-5595