USA Concert Honor Band Festival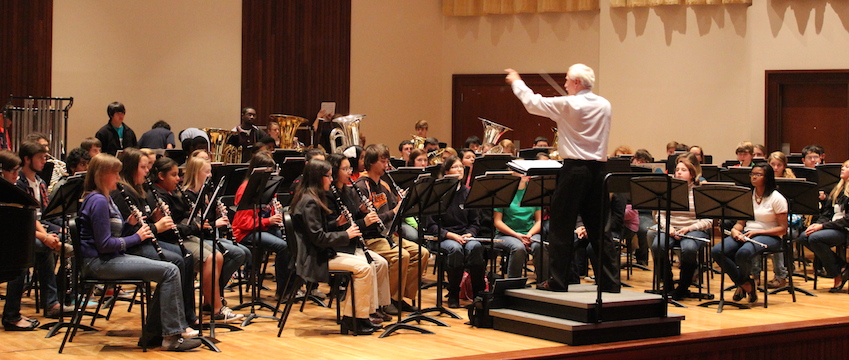 About the Honor Band
We welcome students in grades 9-12 to apply for the University of South Alabama Concert Honor Band to be held Friday, December 8, 2023 - Saturday, December 9, 2023 on the campus of the University of South Alabama!
Hosted in the Laidlaw Performing Arts Center, students will experience a rewarding weekend of music-making! The Red Band will be conducted by nationally recognized conductor and music educator, Dr. Chad R. Nicholson, Director of Bands at the University of Arizona. Dr. Will Petersen, Director of Bands at the University of South Alabama, along with Dr. Robert Abend, Associate Director of Bands at USA will team up to conduct the Blue Band. Both groups will perform an their finale concert in the Laidlaw Performing Ars Center Recital Hall on Saturday evening, December 9th.
Application Process
Students currently in grades 9-12 can apply online beginning Monday, September 18th through a registration link on this page. Students should apply for themselves for consideration. Applications will be accepted through Friday, November 10, 2023.
Once the application process is closed, directors for all the schools represented in the applications will be emailed and asked to rank their students who have applied. Once rankings are received both bands will be selected and a list of accepted students will be posted on Thursday, November 16, 2023.
Concert Honor Band Festival Features
• Instruction by nationally recognized clinicians and masterclasses by USA faculty
• Concert Honor Band Medal
• Concert Honor Band T-shirt
• Red Band Finale Concert and Blue Band Finale Concert
Costs
There is no cost to apply for the University of South Alabama Concert Honor Wind Ensemble. Students who are selected for this event will pay a $50.00 registration fee. This registration fee covers the costs of all features and activities.
Schedule of Events
University of South Alabama
2023 Concert Honor Band Festival
Schedule of Events - Updated 12/5/23

Friday, December 8, 2023
1:00 PM-1:45 PM - Registration Open (Lobby of the Laidlaw Performing Arts Center)
Accepted students will be sent to warm-up rooms – when warmed up proceed to your audition room
Percussionists will meet at 4PM in the Percussion Storage Room for part assignments
Placement auditions will consist of a short etude, scales, and sight reading
Warm-up areas will be available (Laidlaw Rehearsal Room and Practice Rooms)
1:15 PM – 2:00 PM – Seating Auditions
2:00 PM - 3:30 PM - Sectionals
3:45 PM - 5:00 PM - Rehearsal (Recital Hall Stage)
5:00 PM - 6:30 PM - Dinner on own

6:30 PM - 9:30 PM - Full Ensemble Rehearsal (Recital Hall Stage)
9:30 PM - Rehearsal complete
Students must depart for hotels or local residences.
Chaperones and Band Directors in attendance are responsible for students.
Secure areas will be made available for storage of instruments.
Saturday, December 9, 2023
8:15 AM - Laidlaw Performing Arts Center open for students wishing to warm-up or practice
8:55 AM - All student participants should be seated in their ensemble, warming up
9:00 AM - Rehearsal (Recital Hall Stage)
12:00 PM - Lunch Break (on your own)
1:30 PM - Rehearsal (Recital Hall Stage)
4:00 PM - Break
6:00 PM - Finale Concert (Laidlaw Recital Hall) – FREE AND OPEN TO PUBLIC!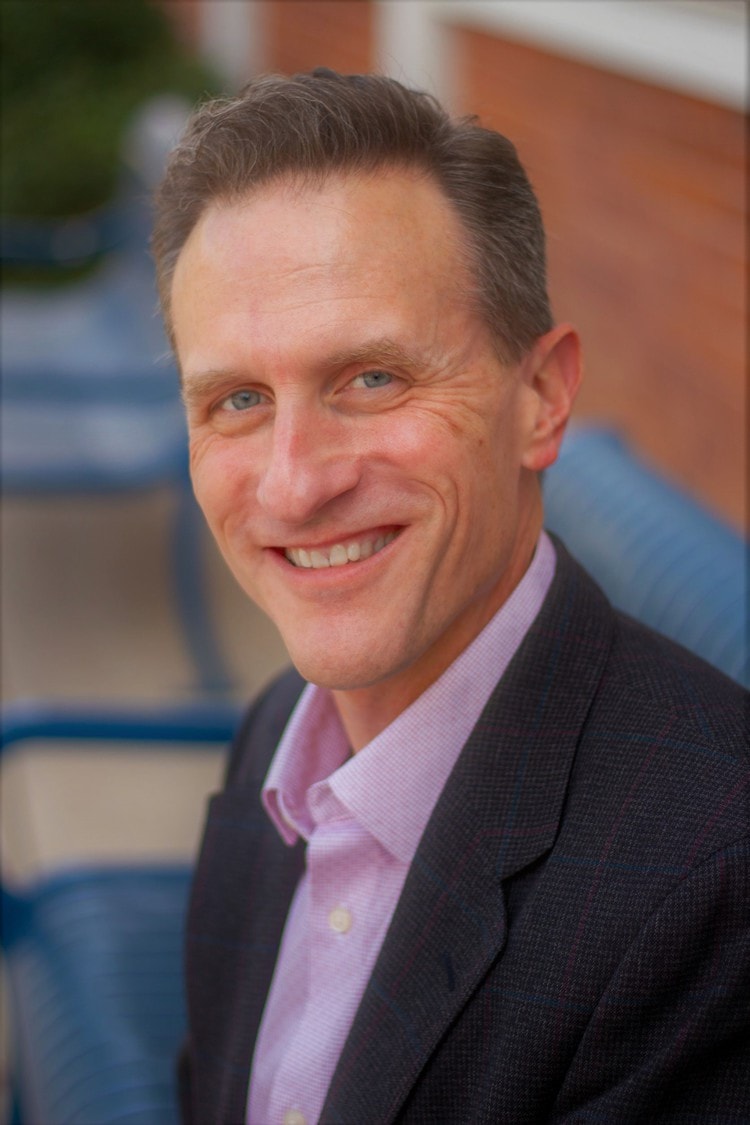 Dr. Chad R. Nicholson, Director of Bands at the University of Arizona Fred Fox School of Music, serves as the conductor of the University of Arizona Wind Ensemble and Chamber Winds. Additionally, he oversees the entire wind band program and instructs undergraduate and graduate wind conducting students. Nicholson has been active in all facets of music education. In 2009, he wrote a book designed to aid conductors in repertoire selection and concert programming titled Great Music for Wind Band, which has been translated into Mandarin and will be distributed across Asia shortly. He is a contributing author to sourcebook for music educators, Engaging Musical Practices, and he has written articles for eight different volumes of Teaching Music through Performance in Band.
Dr. Nicholson's experiences as a music educator span all ages and ensemble types. He has conducted many All-State and honor groups around the world. Nicholson is a Chief Guest Conductor of the Beijing Wind Orchestra, China's first professional wind ensemble. In 2015, he was a member of a distinguished international panel of adjudicators for the All-Chinese Wind Band Contest. Nicholson has worked with ensembles spanning the United States and Asia, including such venues as Carnegie Hall, the Lincoln Center, the Beijing Concert Hall, and China's National Centre for the Performing Arts.
Dr. Nicholson has commissioned and premiered many new compositions for Wind Ensemble by such composers as David Maslanka, Jennifer Jolley, Steven Bryant, Jack Stamp, David Dzubay, James Stephenson, Steven Danyew, Nicole Piunno, and JoAnn Harris. He and his students have performed collaborations with significant conductors and composers, including Augusta Read Thomas, Joseph Schwantner, Frank Ticheli, Libby Larsen, Johan de Meij, Joan Tower, and Ray Cramer.
Nicholson is a frequent presenter and performer at regional, national, and international conferences. Dr. Nicholson led his ensemble in performance at the Taiwan International Band Clinic in Taipei and at multiple College Band Director National Association Divisional Conferences. Nicholson has presented twice at the Midwest International Band and Orchestra Clinic in Chicago, and he was a featured presenter at the National Association for Music Education Conference in Texas. Dr. Nicholson served as the featured guest conductor at a band event in Tokyo that included students from Rikkyo Senior High School and the American School in Japan.
Before his appointment at the University of Arizona, Dr. Nicholson served on the faculties at the University of Delaware, Indiana University-Purdue University Fort Wayne, and Colorado State University. He was a public school teacher in Oregon and Oklahoma. His primary conducting mentors include William Wakefield, Ken Van Winkle, Stephen W. Pratt and Ray E. Cramer. Nicholson holds degrees from the University of Oklahoma (BME), New Mexico State University (MM), and Indiana University (DM).