Export Control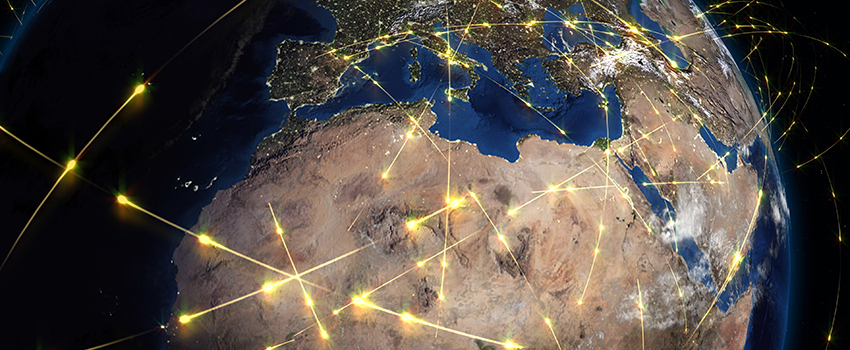 USA Policy on Export Control Compliance
The University of South Alabama (USA) will comply with all applicable export controls as established by federal regulations. Export controls restricting a foreign national's participation in university research within the United States generally do not apply to the conduct or results of fundamental research. Such practices, as defined and stipulated, include openly conducted basic and applied research in science and engineering that is not subject to access, dissemination, or participation restrictions of any sort. University Export Control Policy
What is Export Control?
Export Control Laws are U.S. federal laws that regulate the transfer or "exports" considered to be strategically important to the U.S. in the interest of national security, economic and/or foreign policy concerns. An export is defined very broadly to include an oral or written disclosure of information, visual inspection, or actual shipment outside the U.S. of technology, software/code or equipment to a foreign national or entity. Transfer of any of the above to foreign nationals or entities within the United States is defined as a deemed export.
In general, the export control regulations cover four main types of University activities:
transfers of controlled information, including technical data, to persons and entities outside the United States;
shipment of controlled physical items, such as scientific equipment, that require export licenses from the United States to a foreign country;
verbal, written, electronic, or visual disclosures of controlled scientific and technical information related to export controlled items to foreign nationals ("deemed exports"), even when it occurs within the United States; and
travel to certain sanctioned or embargoed countries for purposes of teaching or performing research.
Non-compliance with export controls can result in severe monetary and criminal penalties against both an individual as well as the university, and can result in the loss of research contracts, governmental funding, and the ability to export items. For additional information regarding penalties see the following: Export Controls and Universities case studies [COGR Export Controls and Universities with case studies.pdf], and Reece Roth Export Control Case [Roth.pdf]
Since the 1940s, export controls set forth in federal regulations have been administered by three main federal agencies (see below) to impose access, dissemination, and participation restrictions on the transfer (export) and retransfer (re-export) of controlled information, software, technology, and export and re-export of tangible items. Such efforts are made to prevent terrorism, curtail export of technologies that assist the military potential of adversaries, comply with trade agreements, and prevent development of nuclear, chemical and biological weapons.
List of Restricted Chemicals and Biological Agents
Regulatory Bodies Governing Export Control
Export Administration Regulations (EAR). These regulations are implemented by the Bureau of Industry and Security (BIS) within the Department of Commerce. The EAR regulates the export of dual-use goods and services (goods and services having both military and civilian uses) that are identified on the Commerce Control List (CCL). These are items that are not inherently military in nature; they are primarily commercial items with potential military uses. The Department of Commerce must issue an export license, or provide an exception to or exclusion from license requirements before any >controlled item, software, or information on the CCL may be exported or re-exported.
International Traffic in Arms Regulations (ITAR). These regulations are implemented by the State Department's Directorate of Defense Trade Controls (DDTC). These regulations apply to articles, services, and related technical data that are inherently military in nature, as determined by the State Department. The controlled items, including defense articles, defense services, and related technical data are listed on the U.S. Munitions List (USML). Some articles and technologies that are not readily identifiable as inherently military in nature—for example, research satellites or small, research submersibles—are also included on the USML. If the item in question is on the US Munitions List (USML), the US State Department must issue or provide for an exception to or exclusion from licensing requirements.
Treasury Department's Office of Foreign Assets Control (OFAC). This government agency implements economic and trade sanctions and, based on U.S. foreign policy and national security goals, targets foreign countries, terrorists, international narcotics traffickers, and those engaged in activities related to the proliferation of weapons of mass destruction. The University typically encounters issues arising under the OFAC regulations when researchers engage in collaborations with foreign nationals both here and overseas or seek to teach classes or perform research in foreign countries. Sending controlled items or information to a sanctioned county or individual as defined by the Office of Foreign Assets Control (OFAC) is generally prohibited in all forms.