Coastal Conversations USA Site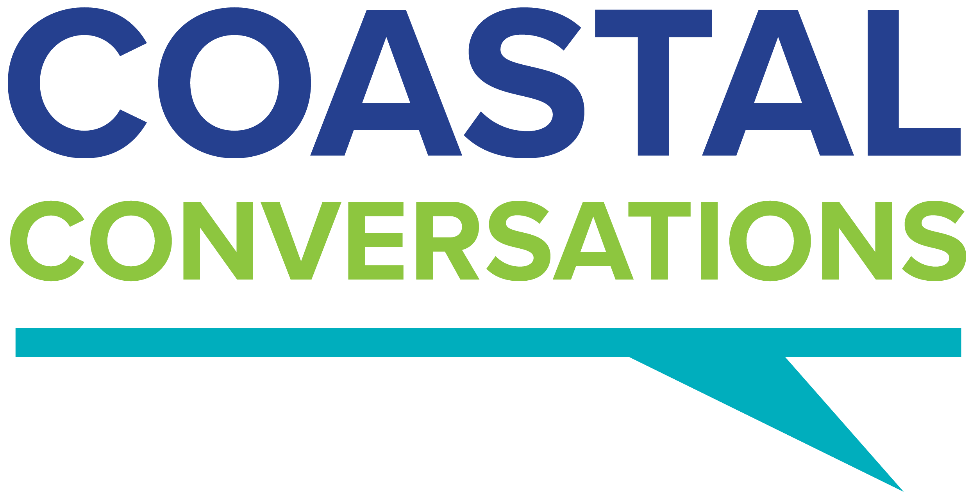 Leaders in coastal Alabama have developed Coastal Conversations as a platform for increased civic awareness and engagement across our region. ­
Working together with members of our community, we will host world-class experts on critical issues like diversity and inclusion, social justice, health, education, work force development, housing, the environment, infrastructure, tourism/hospitality, leadership/civic engagement, entrepreneurship and small business.
Our goal is simple: to make our region the best place to live, work and play. ­
Coastal Conversations is a program of the Coastal Alabama Partnership, under the leadership of Wiley Blankenship and Andrew Levert. This program received initial seed funding from the J.L. Bedsole Foundation and the Crampton Trust.
Dr. Michael Chambers, University of South Alabama associate vice president for research, serves as executive director of Coastal Conversations. For more information, contact him at michaelchambers@southalabama.edu.

Upcoming Coastal Conversations Programs:

Policing in America's Communities for the 21st Century, A Conversation
When: Tuesday, April 19th, 2022. Doors open and lunch is served at noon, program to begin at 12:30 PM
Where: MacQueen Alumni Center, University of South Alabama (register here to attend in person), or online via YouTube and Facebook LIVE
Cost: Free and open to the public
Join us Tuesday, April 19, 2022 for "National Policing Trends: Policing in America's Communities for the 21st Century" featuring Cedric Alexander. Lunch will be provided to those who pre-register to attend in-person. Doors will open and lunch will be available starting at 12PM; the program and live stream will start promptly at 12:30PM.
One of America's leading voices on modern policing, Dr. Alexander will share his ideas and the ideas of others regarding how police training needs to change, how officers can connect closer to all parts of the community, and the future of law enforcement.
Dr. Cedric Alexander is a clinical psychologist and a public safety executive who has served at all levels of government. He is a law enforcement analyst who has appeared on MSNBC's "Morning Joe," "CBS Evening News," "ABC World News with Diane Sawyer" and "NBC Nightly News." Alexander also authored "The New Guardians: Policing in America's Communities for the 21st Century" and numerous opinion editorials for CNN and The Washington Post.
This program is FREE and open to all. Residents of Mobile and Baldwin counties are encouraged to attend. The program will stream live on YouTube and Facebook on Tuesday, April 19th at 12:30pm. The presentation will be followed by a live question & answer opportunity.
Thank you to our sponsors: USA Department of Political Science and Criminal Justice and USA College of Education and Professional Studies College Graduate Programs
Past Coastal Conversations speakers include Dr. Ron Ferguson, Chuck Marohn, and Costas Christ. To view past programs, click here.
Click here to view the Coastal Conversations Dashboard, which includes 20+ metrics that define how our community performs.
Click here to view the community quality of life survey