PAWS Login Using JagNet Single Sign On (SSO)
Select either the "Student Logins" or "Faculty/Staff Logins" button to access PAWS via SSO.
What you need to know:
▼ PAWS has been added to the JagNet authentication system.
Your password is the same for all JagNet systems: PAWS, JagMail (@jagmail and @southalabama), USAonline (Sakai), JagSpot, and others.
All students, faculty, and staff are assigned JagNet credentials. We have a special information page on JagNet for Health System employees; see below.
Once you have logged into any JagNet SSO system, you will automatically be authenticated to any other JagNet SSO system you access during the same browsing session. No need to re-enter your password.
If you want to save a bookmark for accessing PAWS, use one of the Logins pages, not PAWS itself. In an SSO world, the link to PAWS may change, but we will not change the web addresses of the Logins pages.
Finding the Logins Pages ...
To make it easy for you to login to many of your resources from a single site and with a single password, Single Sign On is just one piece of the puzzle. We are moving to a consolidated page with login links to many of the systems you access regularly. You may start to use the page now -- one for Students and one for Faculty & Staff.
From any page on the USA website,

Go to "Logins" in the navigation at the top of the page and click the option that fits you.
Next you will see the Logins page designed for Students or Faculty & Staff. If you land on the wrong one, then just switch. There is a convenient button to help you flip between the two.

Choose the resource you need from the buttons in the bank of buttons or check for additional applications or resources in the left navigation.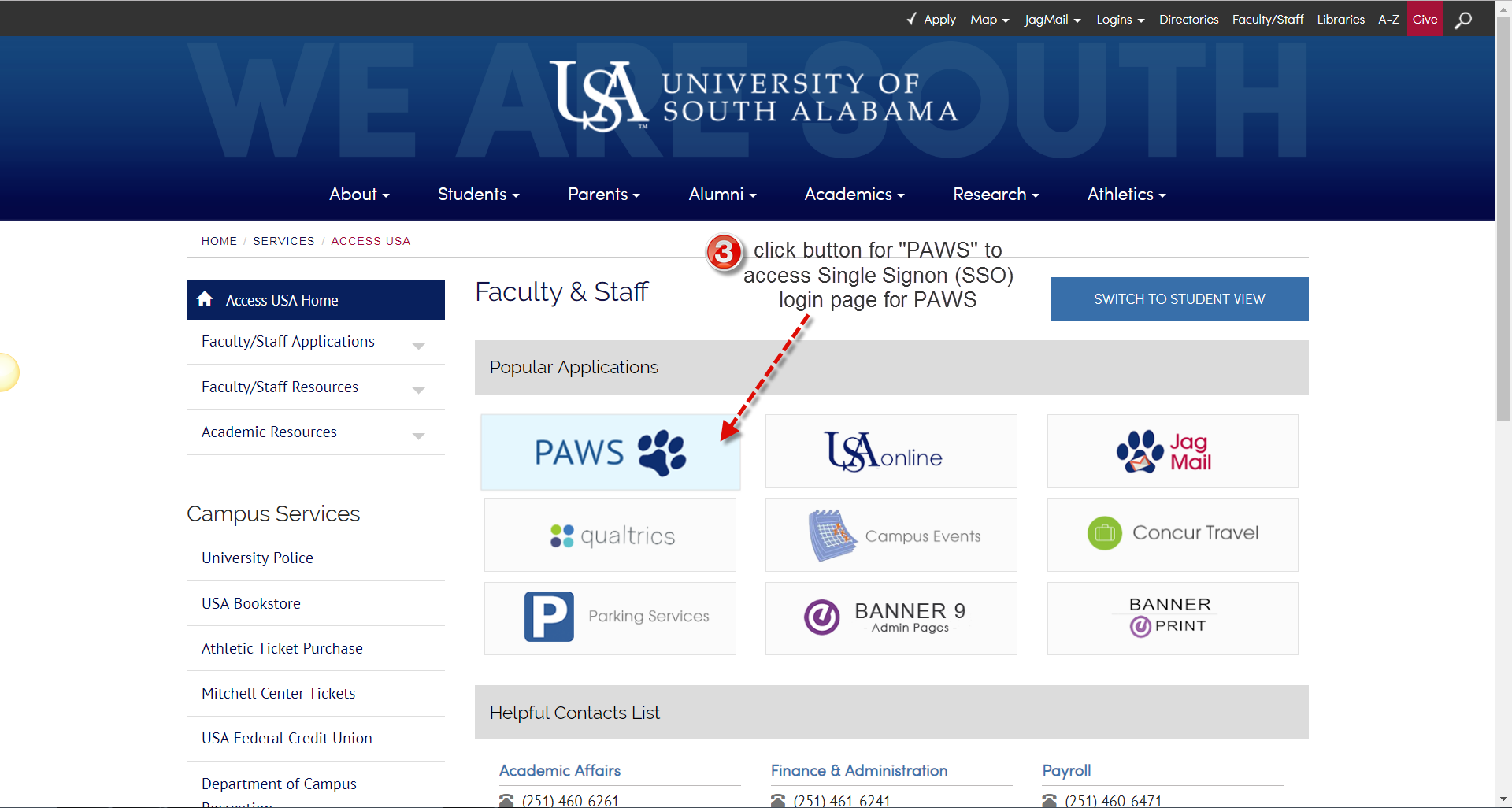 And finally, click in the fields provided and enter your JAG Number and your JagNet password to login.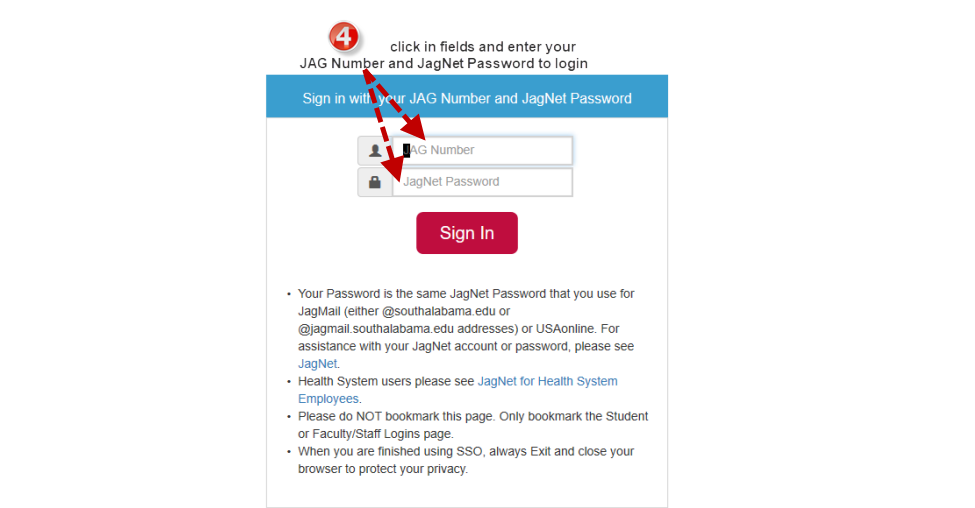 If you have any questions or experience problems accessing PAWS, please contact the Computer Services Center Help Desk at 251-460-6161 or helpdesk@southalabama.edu.