Office of Field Services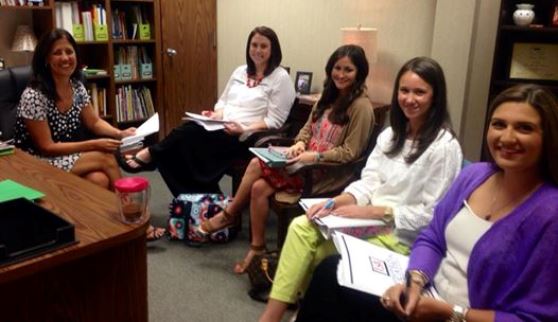 "Clinical field experiences bridge the gap between theory and practice. Through positive experiences in authentic settings we learn our profession, we apply our knowledge and sharpen our skills. We enrich our community. The responsibility is great, but so are the rewards." ~ Dr. Andrea Kent
---
The Office of Field Services (OFS) is the unit within the College that administers the placements of clinical field experiences for graduate and undergraduate candidates.
Working collaboratively with the program faculty in the college, the OFS (1) maintains proper documentation for clinical field experiences; (2) works with the Director of Assessment and Evaluation to ensure that program evaluation is systematic; and, (3) establishes and maintains partnerships with local schools and school districts.
Clinical field experiences relate directly to classroom instruction. Candidates engage in real world settings to develop a context for learning or enhancing new skills, to reflect on dispositions for working with others, and to relate theory to practice. Documentation of these experiences verifies that candidates' required field experience standards have been met for the College's certification and other programs.
As a component of the College's systematic program evaluation efforts, data from clinical field experiences is central to program improvement. It is the responsibility of the Office of Field Services to work with the Director of Assessment and Evaluation to gather data from candidates, cooperating practitioners, and program faculty.
Partnerships with local school districts are essential to the success of the College's mission. Working with the College's program faculty, the Office of Field Services has as a primary responsibility the establishment and maintenance of effective working relationships with school district teachers and administrators, agency personnel, and local and state governmental officials such as State Department of Education staff.