USA Department of Family Medicine Faculty
Academic Faculty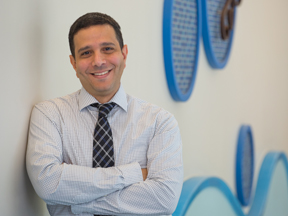 Ehab Molokhia, M.D.
Interim Department Chair and Program Director
Dr. Molokhia joined our faculty after completing his residency with USA Family Medicine. Dr. Molokhia's hometown is Ann Arbor, MI. He did all of his undergraduate work, as well as earned his medical degree, from the University of Alexandria in Alexandria, Egypt. He became Interim Chair of the Department of Family Medicine July 1, 2023, after serving several years as Vice Chair and is also the Residency Director. He has served as program director since 2012. Dr. Molokhia and his wife, Doaa, are the proud parents of three children- a son and two daughters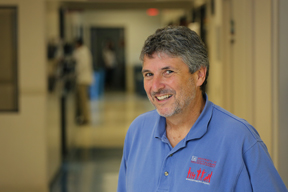 R. Allen Perkins, M.D.
Professor, Chief Ambulatory CMO and Population Health Officer
Dr. Perkins was our Program Director from summer 1999 to summer of 2010 and he has served as the department chair from 2005 to 2023. He is now serving the institution as well as remaining core faculty in Family Medicine. He teaches several of the procedural components within our Family Medicine Department including obstetrical ultrasound. His academic interests are focused on improving care delivery to underserved populations and care of patients with chronic diseases.
Dr. Perkins enjoys scuba diving, running, and spending time at the beach with his family.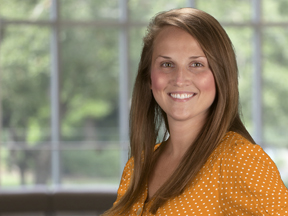 Rebecca Sollie, M.D.
Assistant Professor, Assistant Program Director
Dr. Sollie is a 2015 graduate of the University of Alabama, School of Medicine, Birmingham, AL and completed her residency in 2018 at the University of South Alabama Residency Program. Dr. Sollie joined our faculty as an assistant professor following the completion of her residency. She is a member of the American Medical Association, American Academy of Family Physicians and Society of Teachers of Family Medicine. She has a strong interest in family, maternal, and childcare beginning before conception. Dr. Sollie also works closely with our Advanced Obstetrics in Primary Care Fellowship.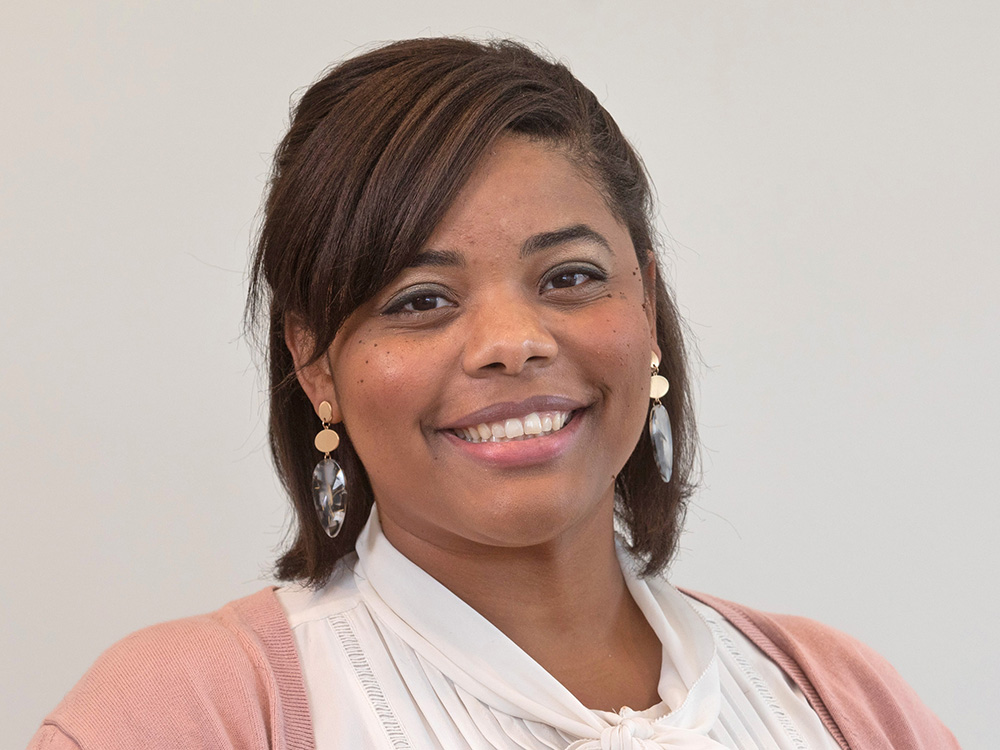 Richelle Jefferson, M.D.
Assistant Professor
Dr. Richelle A. Jefferson earned a Bachelor of Science from Louisiana State University and a Master of Science in Biology, Medical Sciences from Mississippi College.
She graduated from the University of Mississippi Medical Center with a Doctor of Medicine. She then completed Family Medicine training at the University of South Alabama Family Medicine Residency, where she served as chief resident during her third year.
Dr. Jefferson has a lifelong passion for teaching and a commitment to providing quality care to medically underserved populations. She enjoys seeing patients of all ages, and she has particular interest in women's health, preventative medicine, and in-office procedures.
Dr. Jefferson is a New Orleans native and enjoys all forms of creative arts, traveling, and spending time with her family.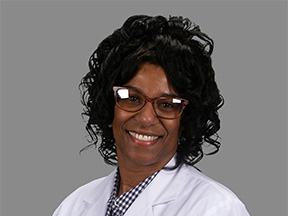 Ann Payne-Johnson, M.D.
Assistant Professor
Dr. Payne-Johnson received a Bachelor of Science degree in psychology and a Master of Science in marriage and family therapy from the University of Southern Mississippi. She graduated from Spartan Health Sciences University School of Medicine in Vieux Fort, St. Lucia, in 2000. Dr. Payne-Johnson holds dual board certifications in family medicine and obesity medicine.
Dr. Payne-Johnson has a long history in fitness, nutrition, and exercise. She enjoys seeing patients from infancy, adolescence and throughout adulthood. She has interests in wellness care, preventative medicine, women's health, and weight management.
Dr. Payne-Johnson, a New Orleans native, is a die-hard Saints fan. She loves all types of gadgets and is an early adopter of most forms of technology. She enjoys traveling, working out, beach time and reading.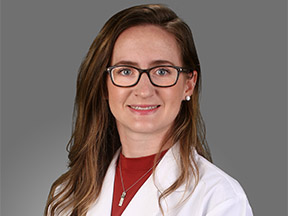 Jenna Pfleeger, M.D.
Assistant Professor
Dr. Pfleeger earned her medical degree at University of South Alabama College of Medicine. She completed residency at University of South Alabama Family Medicine where she also served as chief resident during her final year at which time she also completed a fellowship in Faculty Development at the University of Alabama at Birmingham.
Upon completion of her residency, Dr. Pfleeger joined our faculty as an assistant professor and has a strong interest in undergraduate medical education and serves as the clerkship director to our medical students.
Dr. Pfleeger is dedicated to serving all members of the community and is listed under Rainbow Mobile as an affirming provider. She is also a member of the American Medical Association, American Academy of Family Physicians, and the Society of Teachers of Family Medicine.
Dr. Pfleeger enjoys fishing, hiking, and sailing with her husband and 2 children.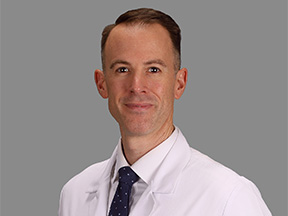 Peter Rippey, M.D.
Assistant Professor
Sports Medicine Fellowship Director
Dr. Rippey is originally from Missouri and began his medical career as an occupational therapist before returning to obtain a medical degree from the University of Missouri. He completed his family medicine residency and sports medicine fellowship training at Halifax Health in Daytona Beach, Fla. He has experience practicing in multiple settings including private practice, hospital-based practice, and emergency medicine. He served as team physician for collegiate and high school athletics, as well as covering community sporting events.

He has passion for treating the athlete as a whole instead of focusing only on the immediate injury. Rippey teaches that injuries do not only involve the athlete's muscle or joints. It can affect their mental health, be caused by training errors, and even result from problems with nutrition. These issues need to be considered and addressed when caring for athletes and achieving the ultimate goal - injury prevention.
Dr. Rippey heads our procedural training as well as our point of care ultrasound training.
He is married with two children. He enjoys running, weightlifting, paddle boarding and hiking. His oldest daughter participates in equestrian activities, and he and his younger daughter practices the family tradition of beekeeping.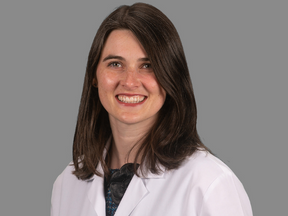 Sarah McMullin, M.D.
Assistant Professor, Family Medicine/Pediatrics
Sport Medicine Assistant Fellowship Director
Dr. McMullin grew up in New Brunswick, Canada, but has since lived and trained around the world. She graduated from St. George's University School of Medicine (in Newcastle, United Kingdom and Grenada, West Indies), completed her pediatric residency at the University at Buffalo and completed a sports medicine fellowship at NYU Grossman School of Medicine. During fellowship, she had the opportunity to train at the Harkness Center for Dance Injuries, treating recreational and professional dancers from world-renowned companies in New York City and beyond.
Dr. McMullin enjoys treating patients of all ages and encouraging physical activity as a pathway to lifelong health. She prefers to take a multifaceted, personal approach to her treatment plans, considering the entire body and mind. She has a special interest in working with young female athletes and dancers as she grew up dancing, figure skating and participating in track and field in Canada.
In her spare time, Dr. McMullin enjoys dancing, running, rock climbing, art and traveling. Her husband is also a physician at USA Health, and together they enjoy spending time with their golden doodle, Murphy.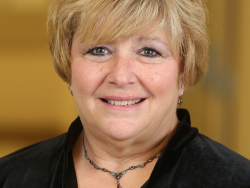 Susanna Cheatham, SPLC
Behavioral Heath Instructor
Ms. Cheatham completed her undergraduate degree with the University of Southern Mississippi, in psychology and her master's degree in counseling there as well. She is a licensed professional counselor and subsequently obtained a supervision credential. She has expertise in trauma, personality disorders, addictions, mood disorders, grief, and psychophysiology/somatic behaviors. She has worked with individuals, families, couples and with LBGT+ populations. Currently, she provides behavioral health services for patients and behavioral health training for residents. Ms. Cheatham utilizes a wide variety of therapeutic services to include CBT, brief solution focused therapy, choice/reality therapy, motivational interviewing and behavioral change therapy.
She enjoys playing the violin, needlework, reading, drawing, family and furry friends.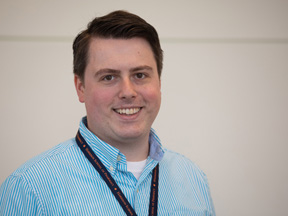 Sean Smithgall, Pharm.D.
Adjunct Assistant Professor of Pharmacy
Dr. Smithgall graduated from East Tennessee State University, Bill Gatton College of Pharmacy in 2014 with his PharmD degree. He completed a PGY1 in Pharmacotherapy at Geisinger Medical Center in Danville, PA. He then return to ETSU in order to complete a PGY2 in Ambulatory Care with a focus in transitions of care. After the completion of his PGY2, he accepted a position with Auburn University, Harrison School of Pharmacy as an Assistant Clinical Professor. His practice site is a hybrid inpatient, outpatient model with the University of South Alabama Family Medicine Department where he primarily focuses on improving transitions of care.
Other interests of Dr. Smithgall include research into personality traits and characteristics of success of learners in different healthcare professions.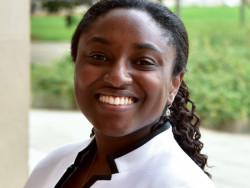 Kristen Korankyi, Pharm D
Adjunct Assistant Professor of Pharmacy
Dr. Korankyi is an ambulatory care pharmacist for the USA Family Medicine Clinic and a faculty member for Auburn University's Harrison College of Pharmacy (Mobile campus). She completed her Doctor of Pharmacy in May 2021 from High Point University's Fred Wilson School of Pharmacy in High Point, NC. Her passion for educating both students and patients led her to accept a 2-year Pharmacy Practice and Academic Leadership Residency with Concordia University Wisconsin, in Mequon, WI. During her residency, Dr. Korankyi gained experience in teaching pharmacy and other health professional students, resulting in a Master of Science in Education in May 2023. Her past clinical experience includes providing pharmacy services for patients with chronic disease states (diabetes, hypertension, hyperlipidemia, and smoking cessation) in both urban and rural Federally Qualified Health Centers in the South and Eastern regions of Wisconsin. Dr. Korankyi's research interests include interprofessional education, diversity, equity, and inclusion in health education, and growth mindset and confidence within health professional education.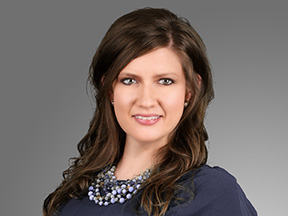 Casey L. Daniel, Ph.D., M.P.H.
Associate Professor
Division of Cancer Control and Prevention at the USA Health Mitchell Cancer Institute

Dr. Casey Daniel works on strategies to prevent and control cancer. She is a graduate of Birmingham-Southern College, with a master's degree in public health and a Ph.D. from the University of Alabama at Birmingham. Dr. Daniel completed a postdoctoral research fellowship at the Harvard School of Public Health and at the Dana-Farber Cancer Institute. Her research focuses on cancer prevention, early detection, and survivorship with emphases on pediatric, colorectal and skin cancers.