Family Medicine Obstetrics Fellowship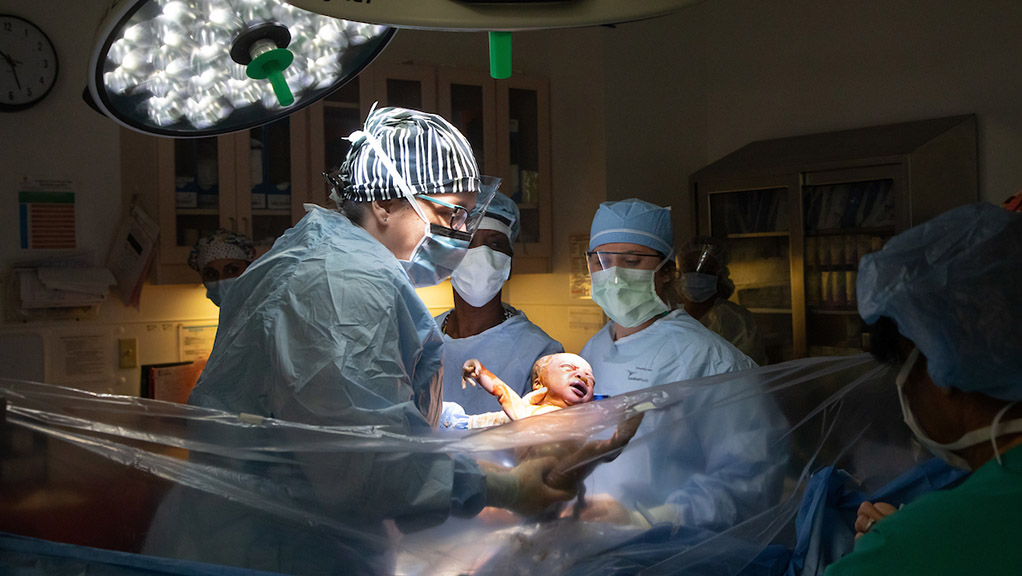 Physicians perform a C-section at USA Health Children's & Women's Hospital.

Learn more about residencies and fellowships at the University of South Alabama and life on the Gulf Coast.
Welcome Message
We offer a remarkable experience for our fellows and are looking for candidates who will continue to provide care to underserved and/or rural populations after training and improve health outcomes. Our fellowship is provided in the blended context of academic and rural medicine. USA Health is the only academic health center in lower Alabama and includes USA Health Children's & Women's Hospital, which has the only level III neonatal intensive care unit in the region. Monroe County Hospital, our partner hospital, has the only labor deck in a 40-mile radius and provides full range obstetrical care.