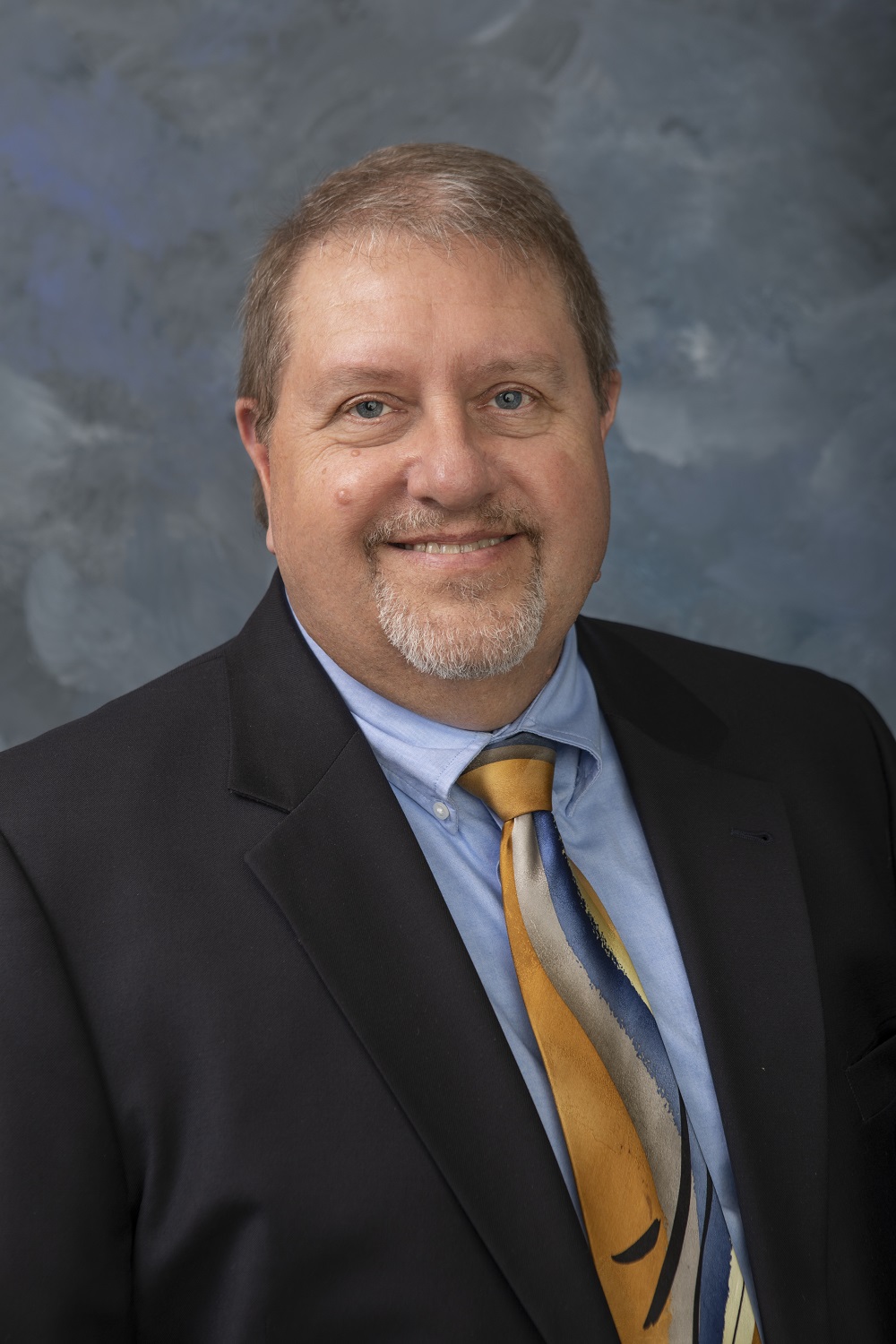 Kevin D. White, Ph.D., P.E.
Part-time ProfessorCivil, Coastal and Environmental Engineering

---
Education
Ph.D. Civil Engineering, Virginia Tech
M.S. Environmental Engineering, Louisiana State University
B.S. Biochemistry, Louisiana State University
---
Research
Research interests include decentralized wastewater treatment, fate of pharmaceuticals and personal care products in wastewater treatment, engineered wetland systems for both wastewater and storm water treatment, reuse of treated wastewater, stormwater treatment, highway runoff, and low impact development systems.
---
Publications
Whelton, Andrew; McMillan, LaKia; Connell, Matthew; Kelley, Keven; Gill, Jeffrey; White, Kevin; Gupta, Rahul; Dey, Rajarshi; and Novy, Caroline; "Residential Tap Water Contamination Following the Freedom Industries Chemical Spill: Perceptions, Water Quality, and Health Impacts", 2015, Environmental Science and Technology, (in press).
White, K.D.; 2005: "Decentralized Wastewater Cluster Management: Operation and Maintenance Experience and Costs", Proceedings of the Water Environment Federation 78th Annual Conference and Exposition, Washington, D.C.
McCoy, C., Cooley, J., and White, K.D.; 2004: "Turning Wastewater into Wine -- Wastewater Woes in Alabama's Black Belt Leads to New Opportunities", Water Environment and Technology, Vol. 16, No. 11.
White, K.D. and West, L.T., 2003; "In-Ground Dispersal of Wastewater Effluent: The Science of Getting Water into the Ground", Small Flows Quarterly, Vol. 4, No.2.
White, K.D. and Burken, J.G., 2001, "Natural Treatment and On-Site Processes", Water Environment Research (Annual Literature Review), Vol. 73, No. 5.
---
Courses
CE 370 Intro to Environmental Engineering
CE 470 Water/Wastewater Design
CE 431/432 Civil Engineering Design
CE 474/574 Industrial Waste Treatment
Faculty Advisor: Association of General Contractors (AGC) Student Organization