Mission & Vision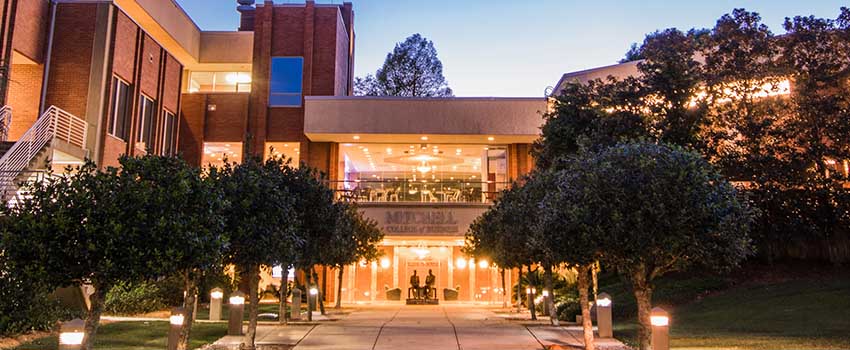 The University of South Alabama's Melton Center for Entrepreneurship and Innovation (MCEI) within the Mitchell College of Business actively seeks to build strategic collaboration opportunities to promote the growth and development of the Central Gulf Coast region.
The Center's vision is to educate, engage, develop, and impact our entrepreneurial community. The Center's mission is to impact the Central Gulf Coast region by stimulating and nurturing entrepreneurship and innovation. The Center leverages federal, state, and local resources to impact and expand the entrepreneurial culture at the University of South Alabama and the Central Gulf Coast region through education, engagement, and development opportunities.
The Center's core functions include:
Academics: The Center supports and promotes the Entrepreneurship Concentration and Minor offered through the Mitchell College of Business' Department of Management.
Professional education: The Center presents professional and continuing education opportunities for practitioners in business and related fields.
Business consulting services: The Center offers consulting and training services to start-up, mid- and late-stage companies, as well as non-profit organizations.