2023 JMB Band Camp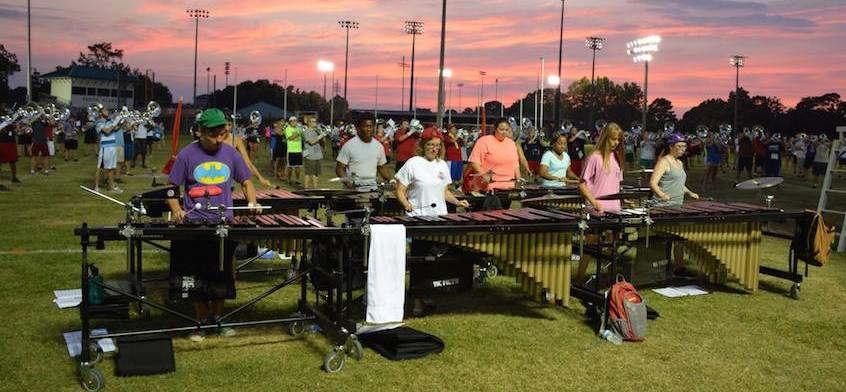 CAMP DATES
Student Leadership: Band Camp begins at 12PM on Tuesday, August 8, 2023
Color Guard: Band Camp begins at 12PM on Tuesday, August 8, 2023
Jag Drumline: Band Camp begins at 12PM on Tuesday, August 8, 2023
Managers: Band Camp begins at 12PM on Tuesday, August 8, 2023
Feature Twirlers: Band Camp begins at 12PM on Wednesday, August 9, 2023
First Year Wind Players (Freshmen and Transfer Students): Band Camp begins at 5PM on Wednesday, August 9, 2023
Returning Wind Players: Band Camp begins at 5PM on Friday, August 11, 2023
DETAILED SCHEDULE
LOCATION
MAKE SURE YOU HAVE A JAGMAIL ACCOUNT
Students who are living in on-campus housing must move in on the following dates and times:
DINING
The Jaguar Marching Band does not cover the costs of meals during band camp. However, there are several cookouts and special dining events that the band does over the course of band camp which the JMB covers the cost for.
HANDBOOK AND SYLLABUS
BIKING ON CAMPUS
INSTRUMENTS AND EQUIPMENT
The Jaguar Marching Band provides instruments and equipment for every single member of the marching band. All brass instruments come with a mouthpiece (mellophones include an adapter if you wish to play with a concert horn mouthpiece). If you wish to use your own brass mouthpiece, please remember that all instruments are large bore/large shank. Also please note that NO COLORED OR PLASTIC/CARBONFIBER MOUTHPIECES ARE ALLOWED ON ANY INSTRUMENT. So-called "loud" or "high" mouthpieces and other "gimmick" brands are not welcome. Quality of sound is our first priority. All reed instruments must provide their own reeds, and these must be maintained at an acceptable level of quality. Have several playable reeds at all times! You may use your own custom mouthpiece, but they must be black or clear. No jazz mouthpieces, no "gimmick" ligatures, and no plastic reeds!
More detailed information will be emailed directly to these sections prior to July 1st!