Glenn Sebastian Nature Trail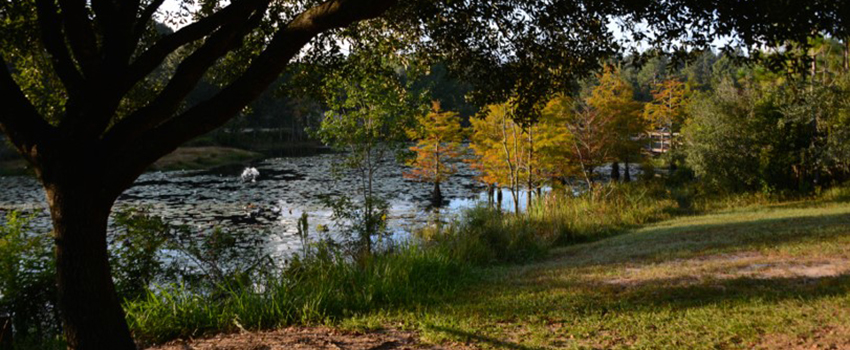 The Glenn Sebastian Nature Trail on campus includes over three miles of trails winding through 95 acres of native pine and oak woodlands. The trail is named after Dr. Glenn Sebastian, a USA faculty member who taught geography classes and chaired the Department of Earth Sciences.
▼ Location and Trail Map
The Glenn Sebastian Nature Trail is located off Aubrey Green Drive between Health Services Drive and the main traffic circle. It is close to buildings #73 and #74 on the campus map. Parking is available at the trailhead.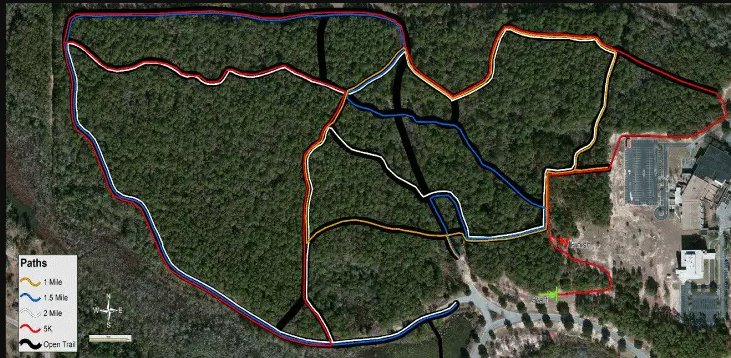 ▼ Rules & Safety
Rules
Take nothing but pictures, leave nothing but footprints, kill nothing but time!
Pets are allowed on the trail and leashes are mandatory. Please clean up after your pets.
Littering is prohibited on the trail.
Consumption of alcohol is prohibited on the USA Campus, including the trail.
Please do not disturb any wildlife you may encounter.
Safety
Be aware of alligators and snakes.
Consumption of plants and fungi is at your own risk. Be advised that some species of berries and fungi may be toxic. Toxic fungi cannot always be identified based on appearance alone.
Watch where you walk at all times as trip hazards may present themselves at any time.
Report any trail hazard to src@southalabama.edu.
▼ Support the Trail
We appreciate your interest in supporting the Glenn Sebastian Nature Trail. Trail support is made possible by the Glenn Sebastian Nature Trail Endowed Preservation Fund. To donate, you can give online or contact the USA Office of Development at development@southalabama.edu, (251) 460-7032.
Sponsors
Student Government Association
Department of Campus Recreation and Wellness
Department of Earth Sciences