Computer Procurement Support
The links below are provided for quick, easy access to pricing and related support for computer and computer related equipment. Here you can obtain pricing, request and save electronic quotations, track your orders, and much more.
Please note that obtaining pricing in no way guarantees purchase approval, or supercedes the requirements of the Alabama Competitive Bid Law.
Important: All PC's must be procured via the CDWG E&I Cooperative contract.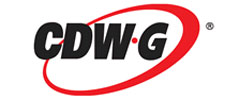 The Purchasing Office can provide assistance with the ordering process. For technical consultation on computer matters, you may call the Computer Services Center at 460-6161.