Class of 2022 Profile

The University of South Alabama Class of 2022, with 1,910 students, includes high academic achievers, leaders, philanthropists and dedicated athletes.
The University is enrolling the most academically accomplished freshman class in its history for Fall 2018, with the entering class average ACT of 23.9 and the average GPA of 3.70 setting all-time highs for the University. USA also increased the number of entering freshmen with ACT scores above 30, from 164 last year to 219 this year.
Class of 2022: More Facts
Incoming freshman international students are from Brazil, Canada, Denmark, Germany, India, Israel, Norway, Pakistan, Saudi Arabia, Sweden, United Kingdom and Vietnam.
Incoming freshmen represent 24 states.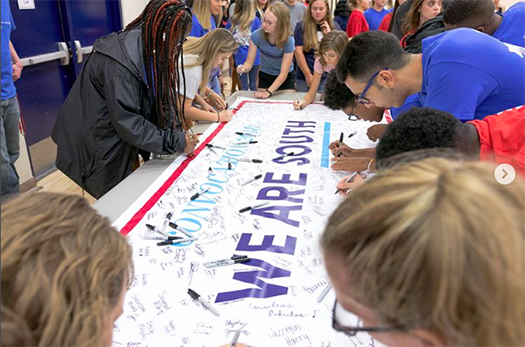 The Class of 2022 Includes:
A student who is visually impaired, yet can name many songs by the first three chords.
A student who was adopted and had a stage production written based on their life.
A student who is the fourth great-granddaughter of Joe Cain, the creator of the modern observance of Mardi Gras in Mobile.
Quintuplets who were born at USA Health Children's & Women's Hospital.
A student who won the Legion of Valor Bronze Cross for Achievement from the U.S. Army JROTC.