Modern and Classical Languages and Literature Alumni
Do you have news to share? We love to stay connected with our department alumni. Click here to contact us and share your stories today.
Marilena Caviness (Spanish, Sociology 2020)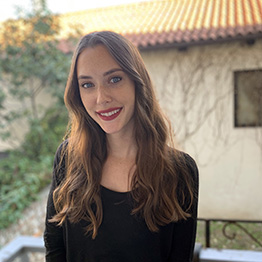 I am currently pursuing a master's degree in Human Rights and Multi-Level Governance at the University of Padova in Italy - and though I haven't been able to travel as much as I'd planned, I've had opportunities to connect with people from every part of the world, not only in academic seminars and simulations, but also just in spending time with friends, where I can always look around a table and count people from no less than four or five different countries.
There are many ways my studies in MCLL prepared me for this program, both directly and indirectly. For one, this master's degree, like many academic and career paths in both the international relations field and in the human rights field, requires proficiency in a second language, and although I'm not certain where I will end up after graduating, it is very likely a second language will be necessary there as well. In addition to my Spanish studies, I also took advantage of the newly offered Italian course in my senior year, which has naturally benefited me here.
And, of course, language studies are not only about learning the language itself. The texts we studied and the conversations which followed centered around themes ranging from environmental conflicts and immigration in Commercial and Technical Spanish to gender, race, and class in Hispanic Civilizations and Literature courses, giving me the opportunity not only to discuss complex topics in another language, but to study these topics through a different lens, from something other than an American or Western/Global North worldview. This was, in big part, what led me to pursue an international program with students from many different backgrounds, where I can continue to listen and learn from different perspectives.
Nicholas Knaebel (
Russian, Spanish, 2014
)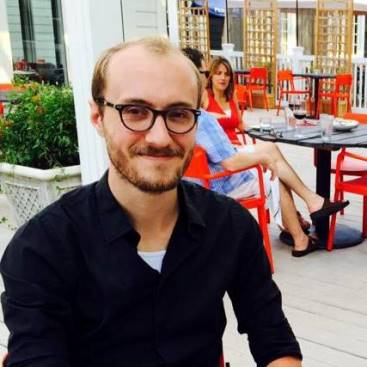 After graduating from USA in Spring 2014, I spent the last year living and teaching in the historic Russian city of Vladimir, a small city about the same size as Mobile near Moscow. I worked at a private language school called the American Home with seven other Americans and taught advanced and low intermediate classes. As you've probably seen in the news, it was a really interesting time to be in Russia! The economy crashed halfway through our stay, and the political climate between the US and Russia is not good. However, I never experienced any hostility from Russians. In general, people were savvy enough to avoid political discussions during class, which was a relief for a first time teacher.
While I was there, I lived with a young newlywed couple who only spoke a little English. That meant that when I was at home I only spoke Russian, and my hosts introduced me to a lot of their friends. We stayed very busy at work, but we spent most of our free time on weekends out with Russian friends, seeing the countryside or experiencing some real Russian traditions like shashlik (Russian barbeque) or going to the banya, which are Russian bath houses and replete with their own intricate rituals.
I think it goes without saying that my Russian improved exponentially while I was there. If you're getting close to finishing a degree in Russian, you should consider spending some time living in Russia. Despite the current political climate it's still worth the trip, as there are some really fantastic opportunities for native English speakers over there. It will be one of the most important things you.
Kristen Blosser (Spanish, 2013)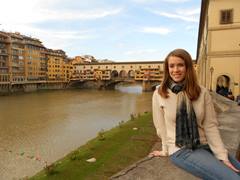 Following graduation, I moved to Madrid, Spain, to work in a public high school as an English teaching assistant. During my year in Spain I assisted in a variety of different courses ranging from history and biology to physical education. This year helped me to further improve my fluency in Spanish while also allowing me to take advantage of the many travel opportunities that Europe has to offer. I spent Christmas in Prague, New Years in Rome, and even visited the UN headquarters in Geneva, Switzerland. Along the way, I was also able to travel to France and Morocco and explore many different cities in Spain.
Upon my return to the States from Spain, I resumed employment as a paralegal assistant at the same law firm with which I had worked throughout my junior and senior years of college. In this way, I was able to observe the inner-workings of the legal field, and even participate in trial on two different criminal cases. I am currently living and working in Jacksonville, Florida, as a legal assistant in a small family law office where I am learning about the nuances of this particular legal area. While I am working I am also preparing my application for graduate school. I will be applying to joint degree programs in order to receive my Masters degree in Latin American Studies in conjunction with a J.D. Upon completion of graduate school I intend to seek employment within the legal field as an immigration attorney. The degree in Spanish that I received from USA has not only benefited me by providing me with a strong enough background in the language to survive on my own in Spain for a year, but has also benefitted me within the legal field as well. Being fluent in Spanish is one of the skills that helped me obtain my current job and has allowed me to communicate with potential clients and witnesses and I am confident that it will continue to benefit me in my future endeavors as well.
Dana Faye Housch (German, 2008)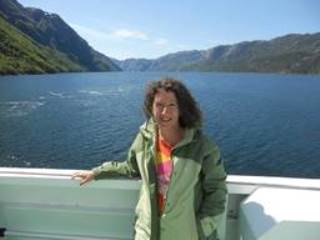 Two months after graduating from USA with a degree in German, I moved to Germany in February 2009. I had no job when I landed in Dresden but was seeking the experience of living abroad for a longer duration, not just a summer abroad. Dresden felt familiar since I had done my study abroad here at the Goethe Institute. Initially, I lived in a youth hostel but eventually found a flat with a wonderful family and became their 'American daughter'. After teaching English for 5 years in 2014 I decided to strike out on my own and start my own company.
In October of the same year, Dresden's welcoming atmosphere began to change due to Pegida's anti- foreigner demonstrations. Hearing then chant 'Ammis go home!!' gave me goose bumps. Foreigners were attacked on the streets, bullied and discriminated against in many other ways. I wanted to do something about the growing xenophobia. I attended all anti-Pegida demonstrations organized by Dresden für Alle. I also became a member of International Friends Dresden where we organized the 'Monday Night Buddies.' We go to refugees homes and cook, play games and hang out.
During one of these evenings I asked my friends from Eritrea what they really needed. Their answer was unanimously 'German lessons'. The next day I went about finding people ready to offer such lessons. A room was needed, so I asked the library in Neustadt and got a room and organized a meeting for volunteers, a week later, in March of this year, lessons started. From there I moved on to a youth club near the university where lessons have been held daily since March. 13 new classes were added to the list in September.
I volunteer for the Red Cross and organize the German lessons because this is my way of telling Pegida and the Nazis that they aren't wanted in this beautiful city of Dresden. I've been here nearly 7 years now and can't imagine leaving. It has become my new home and I have a family with members from Eritrea, Afghanistan, Libya, Egypt, India, Syria and Germany.