Russian Study Abroad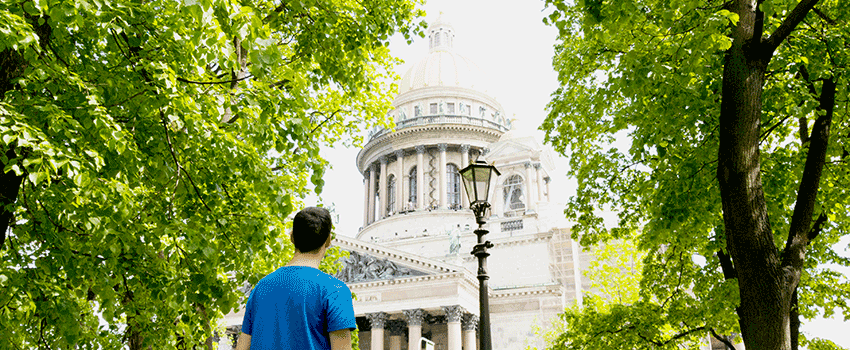 In collaboration with the Higher School of Economics (HSE) and the School of Russian and Asian Studies (SRAS), the Russian language program at the University of South Alabama has developed a faculty-led study abroad program in Russia. HSE is one of the premier universities in the Russian Federation, and SRAS has been assisting USA faculty and students with travel to Russia since 1990.
Students have the opportunity to study the Russian language and learn about Russian culture in the largest city in Europe. Classes are held at the HSE in Moscow, and students live in residence halls with access to peer tutors for help with homework. When students are not in class, they can attend cultural excursions of Moscow or explore the city on their own. Students also have the opportunity to spend a week in Russia's second capital, St. Petersburg, as well as a week in Irkutsk (Siberia) learning about different parts of Russia.
USA Study Abroad scholarships are available to all student participants who submit an application and meet minimum program requirements. South students travel to Russia every odd-numbered year.
Anyone interested in studying abroad in Russia should contact Dr. Nick Gossett at ngossett@southalabama.edu.