Hematology and Medical Oncology Fellowship
Learn more about residencies and fellowships at the University of South Alabama and life on the Gulf Coast.
---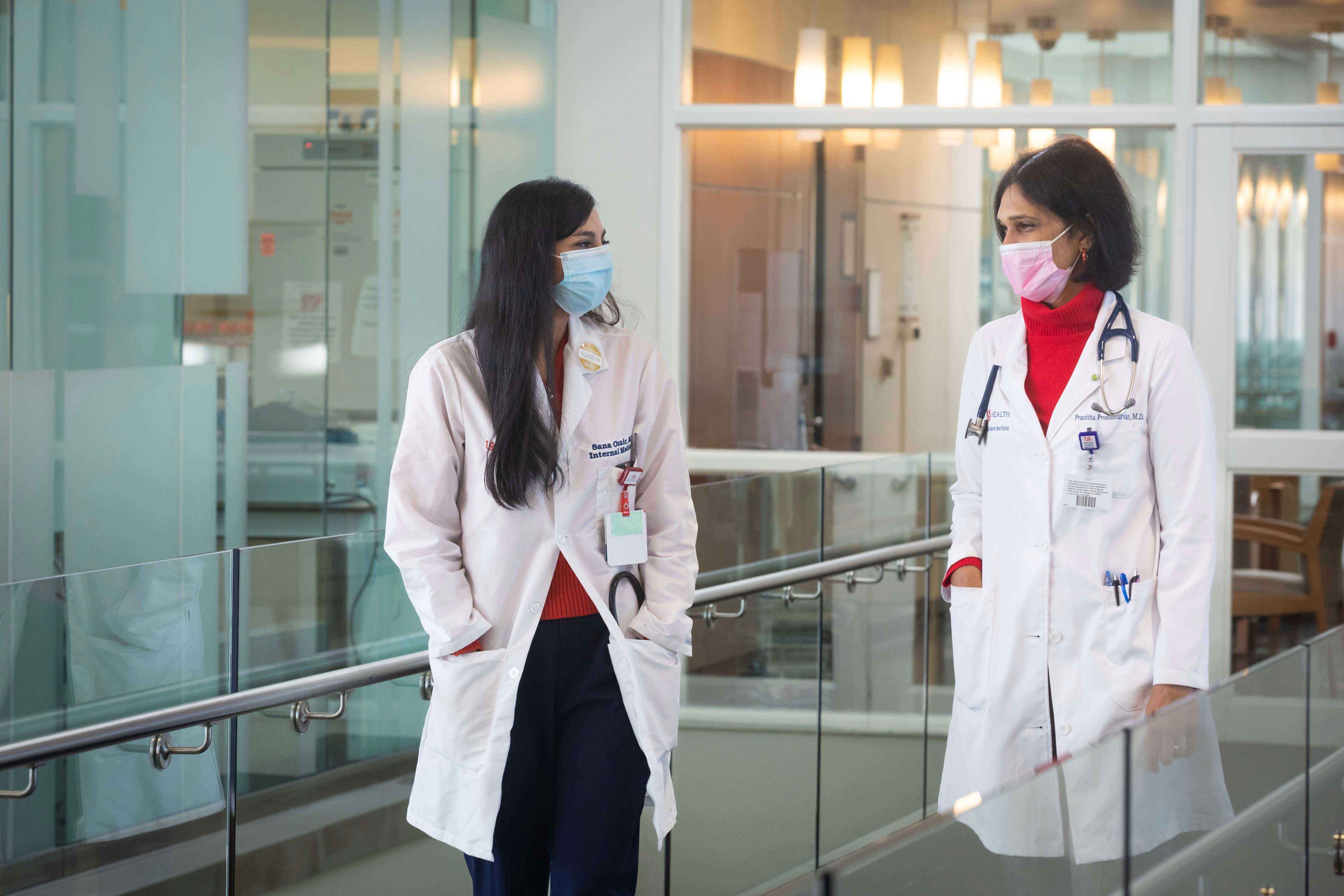 Welcome to the USA Health Mitchell Cancer Institute Hematology and Medical Oncology Fellowship program. We are delighted that you have taken interest in our program and are glad you have taken the time to visit our website for more information. We accept two fellows per year to our ACGME-accredited three-year program.

Our mission is to train future generations of competent hematology and medical oncologists. Our graduates are trained to demonstrate excellence in clinical care, patient-based translational research, quality improvement and cancer prevention. We are uniquely positioned to provide solid hematology and medical oncology training because of our patient base that represent minorities and our team that consist of laboratory and clinical research faculty, expert clinical disease-focused multidisciplinary team and clinical trials (including phase 1) comprehensive program.

Our training is well-structured to provide an independent environment, yet it ensures adequate supervision. The training is well balanced between clinical duties and protected time for each fellow to tailor their training to their future career plans. During their protected time, fellows can work with their mentors/teams on their clinical education, research, quality improvement projects, cancer prevention program, develop teaching skills required to be a physician educator or a variety of other pursuits. Our fellows have direct access to faculty that provide mentorship. A high faculty-to-fellows ratio affords a significant level of individual attention, and our faculty is dedicated to helping fellows achieve their goals.

Our culture encourages curiosity and challenges assumptions as we push each other to improve the health of patients. We sincerely believe in our stated mission: "We help people lead longer, better lives." As a fellow in the division of Hematology and Medical Oncology, you will be a part of this culture, these people, and this mission. We know you will find many unique features at USA Health Mitchell Cancer Institute that make this an exciting and challenging place to pursue your career in oncology.