Obstetrics & Gynecology Residency Program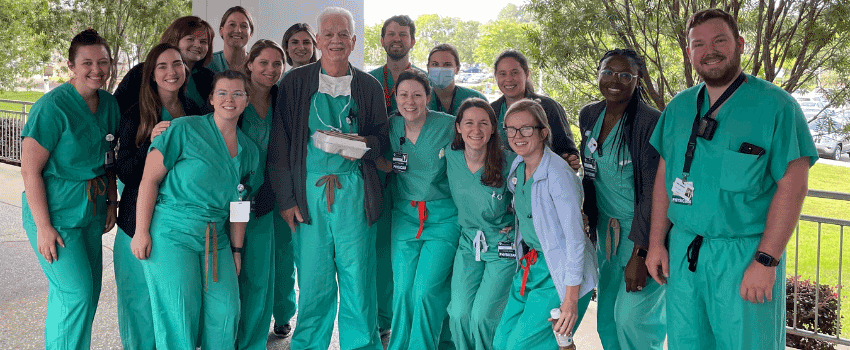 Find out about the Obstetrics & Gynecology Residency Program from our residents and faculty.
Learn more about residencies and fellowships at the University of South Alabama and life on the Gulf Coast.
Thanks for considering an OB/GYN residency at the University of South Alabama College of Medicine.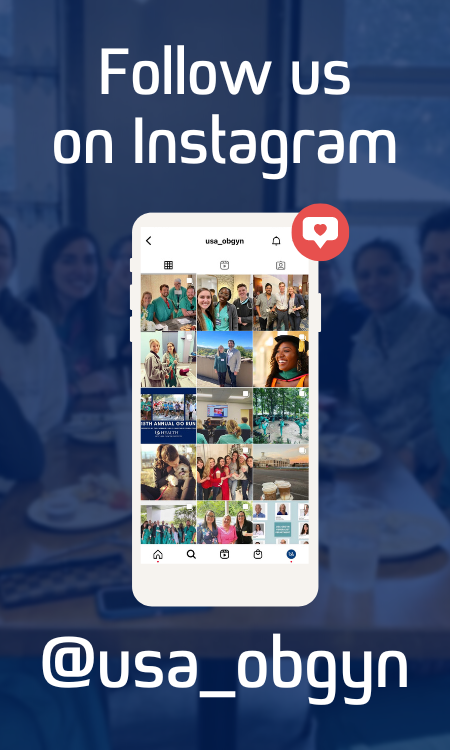 We offer a remarkable experience for our residents, and we are looking for candidates who want to grow from that experience into physicians who make a difference in the world.
USA Health includes Children & Women's Hospital, a freestanding hospital with a Level 3 neonatal intensive care unit, University Hospital with a Level 1 trauma, stroke, and burn care center, and Mitchell Cancer Institute, a freestanding cancer and research center. Here we serve a remarkably diverse patient base, and we pride ourselves on attracting a similarly diverse class of residents.
Our residents receive education and training in patient care, surgery including robotic training, and inpatient and outpatient management of acute obstetric and gynecologic conditions. Didactics include weekly grand rounds, monthly morbidity and mortality conference, and weekly didactic presentations resulting in well-trained and well-prepared OB-GYN specialists. While most of our residents choose to enter private practice, opportunities for preparing for fellowships are readily available.
Participation in research and teaching experiences prepare those who are interested in sub-specialty training and academic medicine. Our residents have the opportunity to work directly with an array of subspecialty experts. A 1:1 resident/faculty ratio results in close contact with faculty who provide both clinical supervision and expertise as well as rewarding mentorship. We see a high volume of OB and GYN patients, many of them high acuity. Our service area includes some of the sickest and most disenfranchised patients in the developed world, an issue we work diligently to alleviate.
Residency is not all about work and we pride ourselves on building friendships within the large USA family. Mobile is a wonderful place to live with many cultural and recreational opportunities that provide a wide variety of activities. A port city full of arts, sports, universities, festivities, and beach access. Mobile pride's itself as the birthplace of Mardi Gras and enjoys having a variety of events on a regular basis.
After enjoying four years of training in Mobile, you can leave our residency program ready to serve patients anywhere in the world — whether you choose a sophisticated urban environment or mission work in a low-resource setting.
While residents work closely with attending staff, the residents themselves govern many aspects of the program, setting schedules and rotations and developing their leadership skills. We are always looking for new initiatives and programs to make the lives of our residents and our patients better and more fulfilling.
We invite you to consider becoming part of the USA team.
Tracy Roth M.D.
Program Director
Contact Information
Program Director: Tracy Roth, M.D.
Associate Program Director: Craig Sherman, M.D.
Assistant Program Director: Candice Holliday, J.D., M.D.
Program Coordinator: Kassidy Terry
Email: kterry2@health.southalabama.edu
Address: 251 Cox St, Suite 100, Mobile, AL 36604
Telephone: (251) 415-1557 • Fax: (251) 415-1552