Student Veterans Resource Room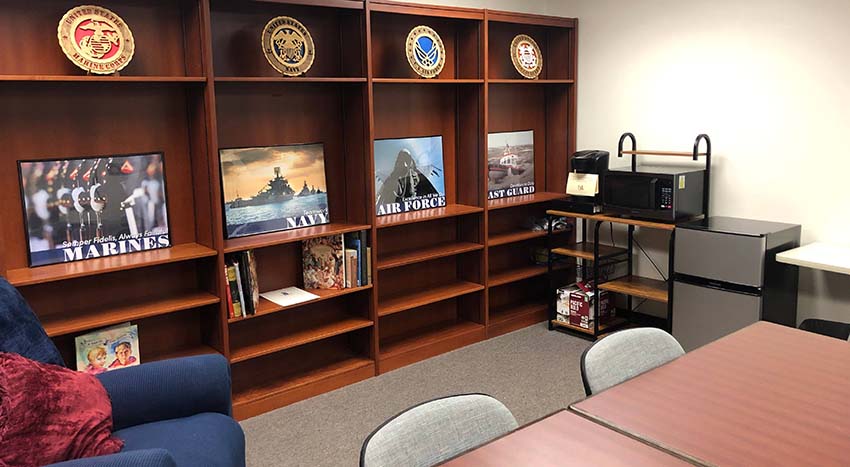 Welcome, Jag Vets!
Make yourselves at home in the new student veteran resource room (CBBL 328) located in the Charles M. Baugh Biomedical Library. This collaborative effort between USA Libraries and USA's Veterans Affairs office is intended to provide a safe haven for our student veterans. Not only is this a comfortable study space, it has been optimized to provide a welcoming environment to foster JagVet success.
Features:
Four modular tables
Two desktop computers
Laser printer
Smart TV
Whiteboard
Recliner
Keurig Coffee machine
Microwave
Mini-fridge w/ freezer
The Student Veteran Resource Room has been funded through the Student Government Association, Biomedical Sciences, and generous donations from USA Faculty and Staff.
To support the Student Veterans Resource Room, please visit: https://giving.southalabama.edu/studentvetsroom
Please visit the circulation desk upon entering the library in order to sign in and check out a key.