Equipment Rental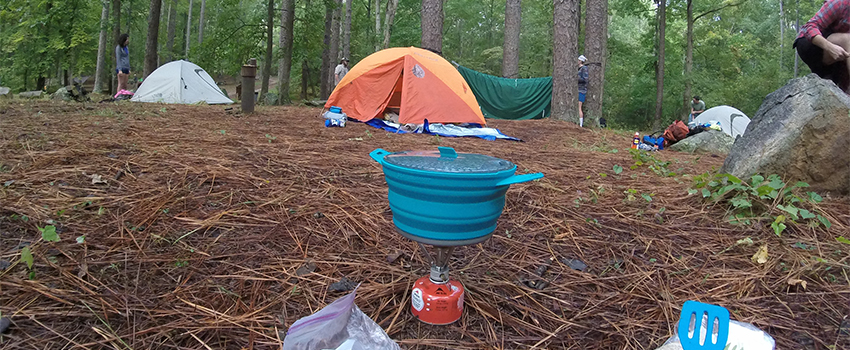 Don't let a lack of gear prevent you from planning a fun and memorable outdoor adventure! We provide quality rental equipment for your camping, hiking, biking, or paddle trip. Visit our equipment rental request to start your journey.
Rental Policies
Effective October 1, 2023, you must be a current USA student or SRC member in order to rent equipment. Faculty/staff who are not members may rent equipment through that date.
Non-profits and academic departments that wish to use equipment must have a current USA student or SRC member rent it on their behalf.
Equipment pickup is on Fridays at 2-6pm. Rentals can either be for the weekend (returned next Monday 2-6pm) or for a week (returned next Friday 2-6pm). Equipment pickup and return is at the Outdoor Adventures desk near the Rock Wall in the Student Recreation Center.
Reservations must be made 72 hours in advance. We will accommodate all orders that we can.
All rental charges are invoiced through our Campus Recreation Portal.

Fees must be paid in full online in advance of pickup. We do not accept cash or check for payment. Academic departments may pay via expense transfer that must be submitted in advance of pickup.

Equipment must be returned in accordance with your rental agreement. Equipment that is returned late will be charged for the next weekend or week until the items are returned. Failure to return equipment and/or pay additional fees within two weeks will result in a hold on USA students' accounts and suspension of membership for SRC members.

Members will be charged for damaged or lost equipment based on the fair market value for repair or replacement.
Rental bundles
Kayak and canoe rentals include life jackets and paddles.

Stand-up paddleboard rentals include fins, a repair kit, hand pump, and life jacket.

Mountain bike rentals include a bike helmet.

Snorkel kits come with a mask, fins, snorkel, and life jacket.
Contact outdooradventures@southalabama.edu or call 251-460-7002 for more information.