Scholarships for International Students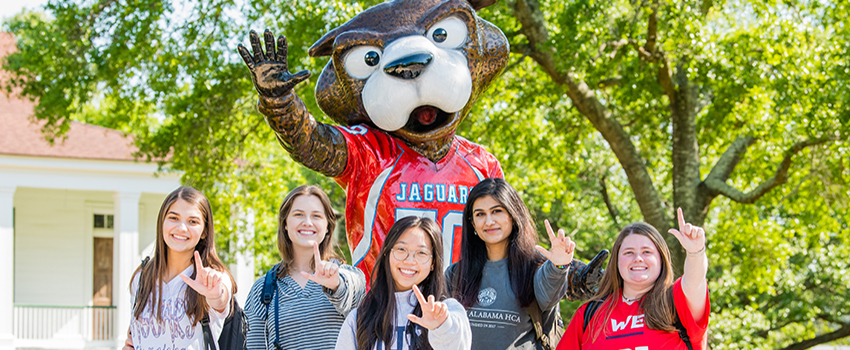 The University of South Alabama is proud to offer a number of scholarship opportunities for our international students. As many of these are competitive awards, students are encouraged to apply for admission prior to the priority deadline dates to ensure consideration.
Students receiving University scholarships will have the award credited to their tuition and fees due each semester. Any balance from scholarships may be used to pay for associated academic costs such as books at the USA Bookstore, USA Housing and USA Food Service. Annual University scholarships are split between Fall and Spring semesters.
Any awards, scholarships, or employee educational benefits, funded by USA are considered institutional aid. Some examples of institutional aid are admission-based scholarships, departmental awards, employee tuition assistance, housing benefits and athletic scholarships. USA reserves the right to adjust institutional aid if a student receives multiple scholarship awards and/or exceeds the institutional cap.
---
The University of South Alabama provides equal educational opportunities to and is open and accessible to all qualified students without regard to race, color, creed, national origin, sex or qualified handicap/disability, with respect to all of its programs and activities.