About the Center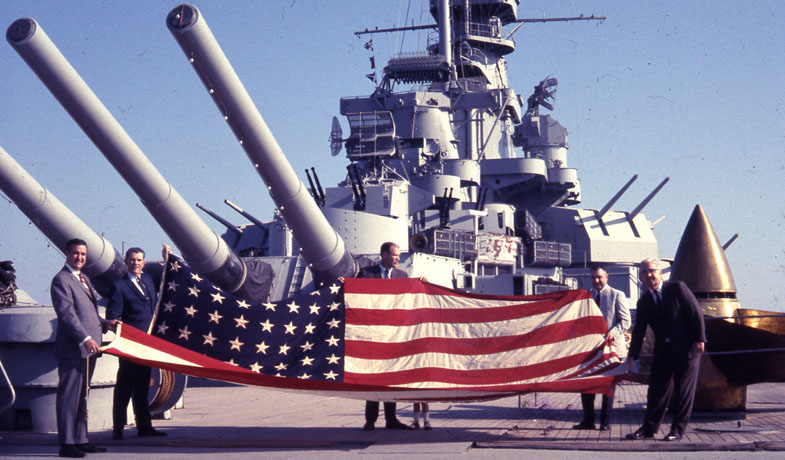 One of the turrets aboard the USS Alabama (BB-60). Stephens G. Croom Collection, The Doy Leale McCall Rare Book and Manuscript Library, University of South Alabama.
Far more than "myth," the term "memory" expresses the formidable defenses that we all build around our shared conceptions of the past, the thickness of the armor encasing these conceptions and the depth of their purchase in our psyches.
War and Memory
Founded in 2012, USA Center for the Study of War and Memory is the only academic center in the world focused specifically on the phenomenon of collective memory in relation to armed conflict.
Our Mission
To serve nationally and internationally as a resource for the scholarly study of war and remembrance in all its forms.
To carry meaningful and accessible humanities programming into the community and the region.
To foster interdisciplinary, collaborative scholarship and teaching in the humanities.
To contribute to the intellectual profile of the University of South Alabama.