War, Memory, and Culture Book Series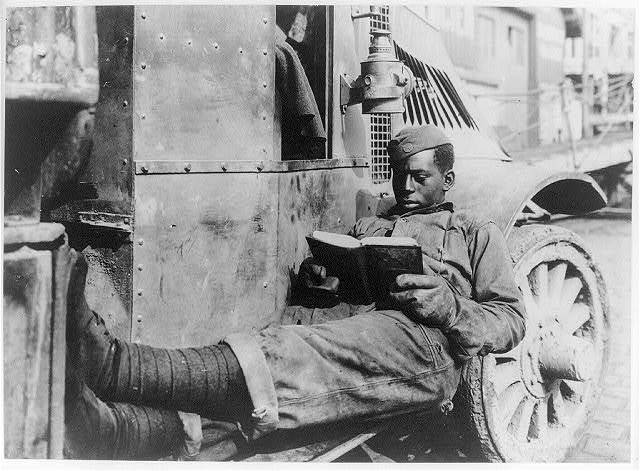 War, Memory, and Culture is a book series published by the University of Alabama Press since 2016. Devoted to scholarship that examines the construction of collective or cultural war memory, the series is international in scope and not limited to any particular conflict. Steven Trout of the University of Alabama serves as the series editor.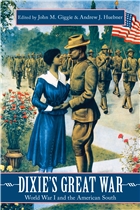 Dixie's Great War edited by John M. Giggie and Andrew J. Huebner,
is a based on a 2017 symposium held at the University of Alabama that explored the Great War as experienced in the American South and by its people. The book includes an introduction featuring a survey of recent literature dealing with regional aspects of WWI and a discussion of the centenary commemorations of the war. An afterword by Jay Winter places "
Dixie's Great War
" — the symposium and this book—within the larger framework of commemoration, emphasizing the vital role such forums perform in creating space and opportunity for scholars and the public alike to assess and understand the shifting ground between cultural memory and the historical record.
"The wide-ranging conversation in Dixie's Great War touches on a number of important facets of the South's participation in World War I. From military service to civil rights, and from the home front to the legacy of the conflict, this work provides an engaging and approachable introduction to scholarly discussion of this transformative moment in the Southern history."
— Matthew L. Downs, co-editor of The American South and the Great War, 1914-1924

---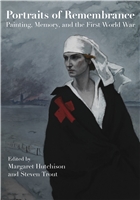 Portraits of Remembrance
is a collection of essays exploring the vital role played by painting in the visual culture of combatant nations during and following the First World War. The volume features a foreward by Jay Winter and contributions from Great War scholars from across the globe. Edited by Margaret Hutchison of the Australian Catholic University and the Center's Steven Trout.
"Portraits of Remembrance
is a welcome addition to scholarship on commemoration and memory of the First World War."

—Pearl James, author of The New Death: American Modernism and World War I
---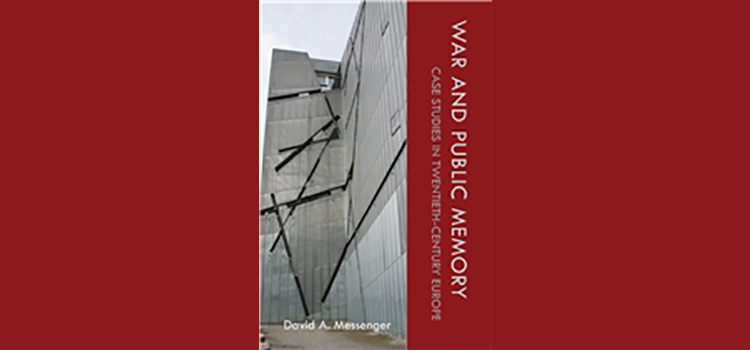 War and Public Memory
is an introduction to key issues in the study of war and memory that examines significant conflicts in twentieth-century Europe through case studies. David Messenger is Chair of the History Department at the University of South Alabama.
"
War and Public Memory
is a gripping story of Europe's most divisive conflicts. In lucid prose, Messenger traces how loss has been carved into the European landscape. This vital study demonstrates that past atrocities continue to shape national identity, while memorials transform war into productive mechanisms of memory."
—Sara J. Brenneis, author of
Spaniards in Mauthausen: Representations of a Nazi Concentration Camp, 1940–2015


---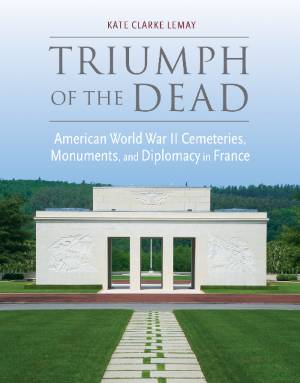 Triumph of the Dead: American World War II Cemeteries, Monuments, and Diplomacy in France
is an examination of the relationship between art, architecture, war memory, and Franco-American relations. Kate Clarke Lemay is a historian at the National Portrait Gallery, Smithsonian Institute, Washington, DC.
"
Triumph of the Dead
provides much needed information on post–WWII American military cemeteries in Europe, as well as the US agenda in postwar Europe in general."
—Erika Doss, author of
Memorial Mania: Public Feeling in America


---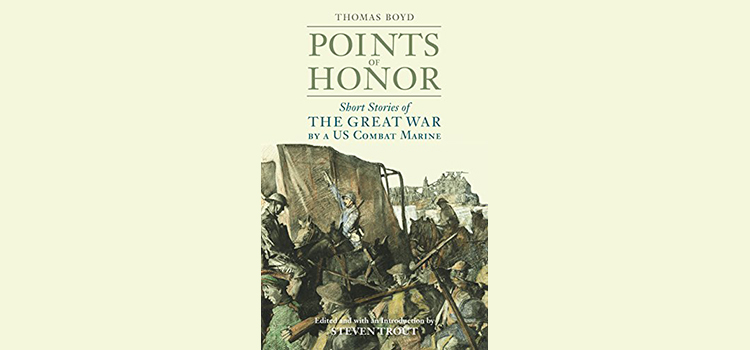 Points of Honor: Short Stories of the Great War by a US Combat Marine
is based on author Thomas Alexander Boyd's personal experiences as an enlisted Marine. First published in 1925 and long out of print, this edition rescues from obscurity a vivid, kaleidoscopic vision of American soldiers, US Marines mostly, serving in a global conflict a century ago. It is a true forgotten masterpiece of World War I literature. Reissued in the series in a new edition with notes and introduction by Steven Trout, this work can now reach a new audience.
"Thomas Boyd is famous for the novel Through the Wheat, now enshrined as a World War I classic. In Points of Honor, through a set of interlocking narratives, he pulls off something of a short story version of William March's Company K. A clear and interesting introduction by Steven Trout, pegged for the literate general reader, makes a strong case for the stories as something of an advance over Through the Wheat. Here the characters and situations are diverse, and the modes of narration and development are strikingly varied."
—Philip D. Beidler, author of Beautiful War: Studies in a Dreadful Fascination and The Victory Album: Reflections on the Good Life after the Good War


---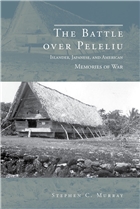 "Stephen Murray has written a remarkably sensitive, insightful, and compassionate book about a war that continues. While Japanese forces surrendered the island of Peleliu in what is now the Republic of Palau to American invaders on 24 November 1944, the battle goes on around issues of memory, commemoration, and the meaning of history. To his great credit, Stephen Murray has done much to redress the imbalance and injustice."
—The Contemporary Pacific
---