Journey to the Wilderness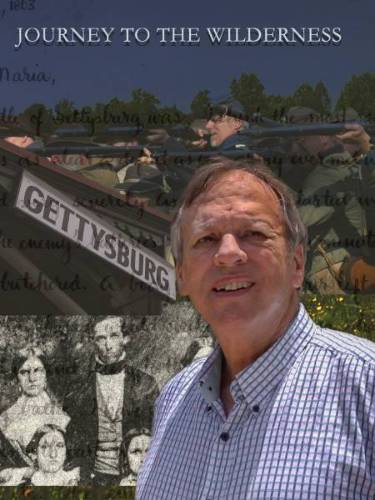 Based on Frye Gaillard's critically acclaimed book, Mike Letcher's film Journey to the Wilderness examines the enduring legacy of the Civil War. "My own generation," writes Gaillard, "was perhaps the last that was raised on stories of gallantry and courage. Oddly, mine was also one of the first to view the Civil War through the lens of the Civil Rights Movement."
Introduction
Frye Gaillard's book, Journey to the Wilderness: War, Memory, and a Southern Family's Civil War Letters is a personal reflection on growing up in the South at a time when nostalgia for the war overshadowed its savage reality. In his foreward to the book, Steven Trout writes:
Of course, Americans don't like to dwell on the violence and brutality of the Civil War – strangely, our most beloved war--- and have assiduously avoided doing so for much of the past 150 years. We prefer romance and reenactments. As Frye makes clear, in the mid-twentieth century Alabama of his youth one could not speak of the events of 1861 to 1865 without kneeling before the conviction that the Confederacy lost the war, yes, but lost it gloriously.
The documentary Journey to the Wilderness that grew out of Gaillard's book takes the viewer to Frye's childhood, his journey to manhood during the era of the Civil Rights movement in the 1960s, his work as a journalist reporting on the heroes of the Civil Rights movement and on those who rose up to oppose them. You will learn of the Gaillard family's history and its experiences during the Civil War. The story is told in part through the letters Frye's ancestors – Confederate soldiers fighting in the war—sent home during the war and preserved in the Gaillard family ever since.
The documentary, while focusing on the Civil War, asks viewers to question how Americans as a society memorialize and remember our wars. Frye asks, "Why do those who fight the war have memories of the fighting that are largely negative, while subsequent generations insist on seeing the romance of the war to the point?" This is a timely question, given the recent controversy over Confederate statues in our public spaces, which shows that the memory of the war is still evolving today.