Kickoff Cookout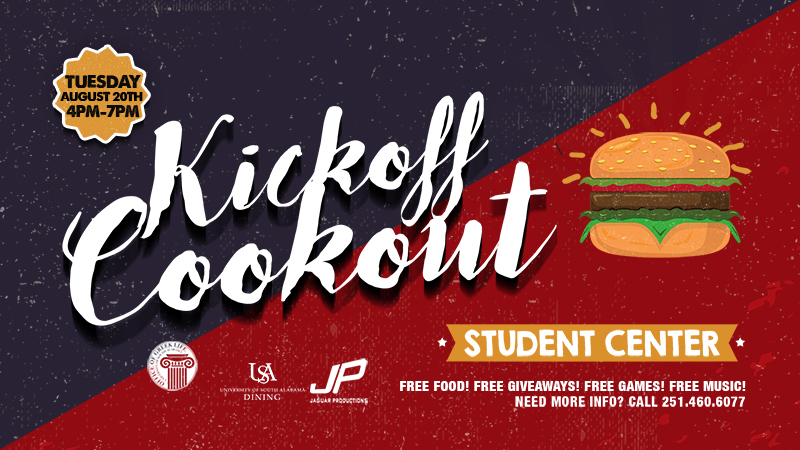 Where Meat and Greet take on a whole new meeting!
Kickoff Cookout
New here? Got a lot of questions? This event is for you! This is where you can come learn about campus life at the University of South Alabama from the students who live it! There will be free food, give-a-ways, music and more!
Details
When: Tuesday after Move-In Day
Where: Student Center
Time: 4 PM- 7 PM
Cost: FREE to all enrolled students!
MAKE SURE YOU BRING YOUR JAG CARD
Sponsors:
Aramark, Jaguar Productions, and the Student Center