Selma to Montgomery: Spider Martin's Historic Photographs, August 26 - December 11, 2015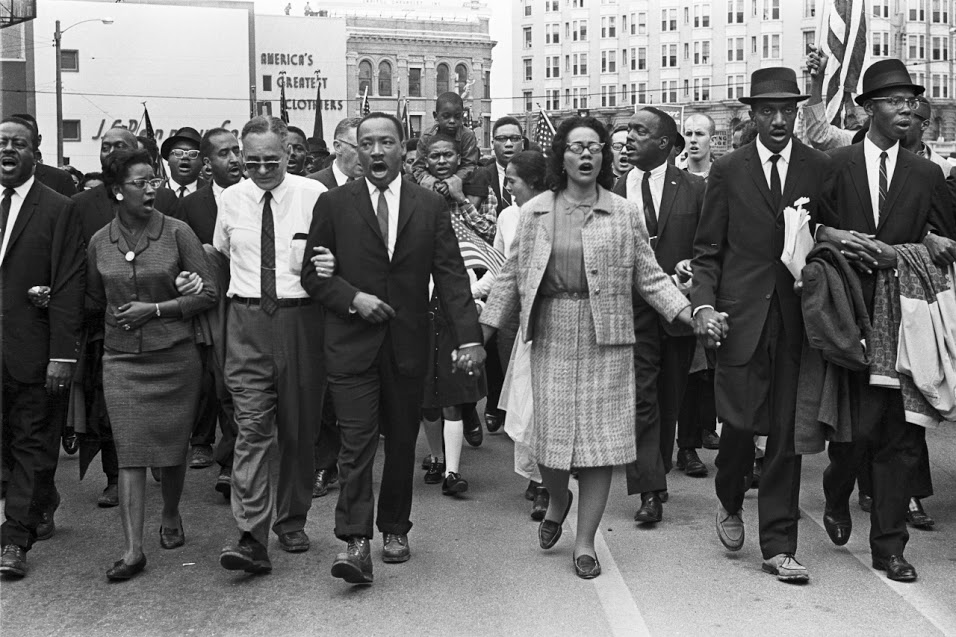 The Archaeology Museum at the University of South Alabama (USA) is pleased to announce the opening of the temporary exhibition Selma to Montgomery: Spider Martin's Historic Photographs on Wednesday August 26th at 4 PM.
James 'Spider' Martin was one of the nation's most gifted documentary photographers, well known for his work capturing the Civil Rights Movement. A native Alabamian, he was the youngest freelance photographer from the Birmingham News when he was sent to cover the shooting of civil rights activist Jimmie Lee Jackson, whose murder by a State Trooper in Marion, Alabama, instigated the Selma marches. Over the next several weeks, Spider chronicled the day-to-day events of the Selma campaign, from church rallies to the planning sessions for the marches themselves. The exhibition showcases Martin's images from Bloody Sunday(March 7, 1965) and the Selma to Montgomery March (March 21 – 25, 1965). Martin once said that he walked from Selma to Montgomery backward, as he made the journey with voting rights marchers, often a few steps ahead, in order for his camera to record the human details of the history they were making. Martin recalled that after the passing of the Voting Rights Act of 1965, Martin Luther King said to him, "Spider, we could have marched, we could have protested forever, but if it weren't for guys like you, it would have been for nothing. The whole world saw your pictures. That's why the Voting Rights Act passed."
This exhibition is a component of the Common Read/Common World Initiative inviting the USA community to share in reading Cradle of Freedom: Alabama and the Movement That Changed America (University of Alabama Press, 2004) by USA's writer-in-residence Frye Gaillard. The book puts a human face on the story of the African American struggle for equality in Alabama during the 1960s as do Martin's powerful photographs.
ArtsRevive CDC, in Selma, developed the show to commemorate the 50th Anniversary of the Selma to Montgomery March with the gracious help of Tracey Martin, the photographer's daughter. The original exhibition was funded in part by the Alabama State Council on the Arts, the Alabama Humanities Foundation, and the Black Belt Community Foundation.