Alumni Spotlight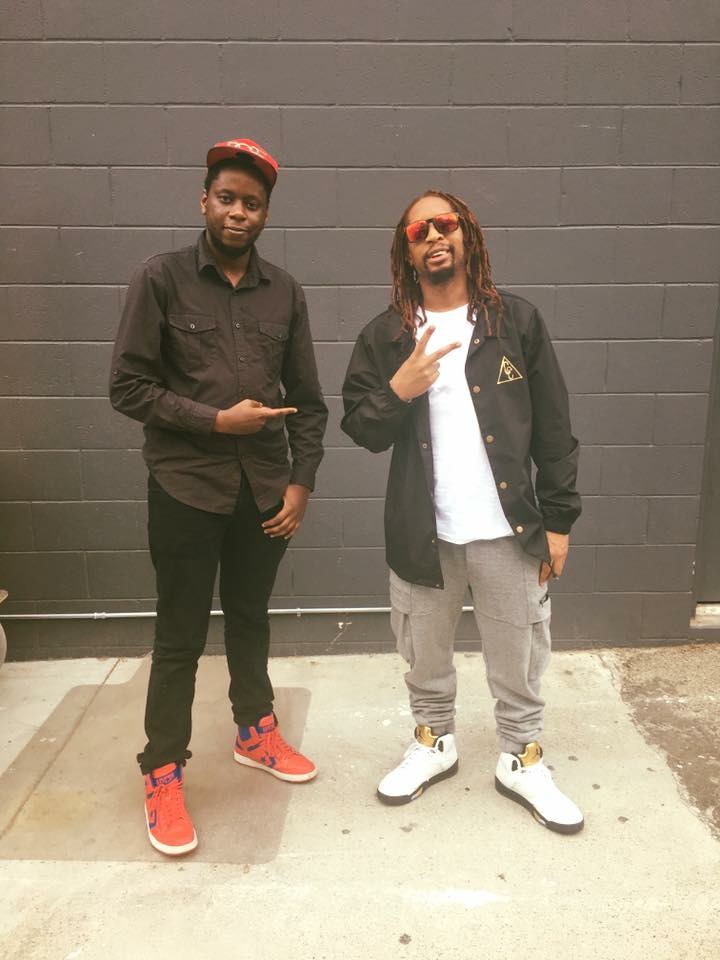 20 Questions with Tinashe Blessing Nyatanga
What is your name?
Tinashe Blessing Nyatanga
What was your major/minor?
Major: Mass Communication: Radio, TV, Film
Minor: History
What degrees did you earn and where did you earn them?
I earned my degree from the University of South Alabama and my degree was in Communications.
When did you graduate?
I graduated in the Spring of 2012
Where do you live?
Hollywood, California.
Where do you work?
Guerilla Hollywood
What is your position?
Editor/Director
What are your duties?
My duties involve editing content that we film. It is up to me to make a creative decision on what shots to use when putting a video together. This can be music videos, commercials or interviews (Apple Music work).
What do you like most about your position?
I love the company I work with and my coworkers. Being around this organization has helped me grow in the field a lot and in my position in editing/directing. I love the fact that I make creative decisions in videos that are seen worldwide. The collaboration with directors and producers is also another aspect I like a lot. At the end of the day its my job to make sure the best possible final product comes out that represents the client.
What has been your biggest challenge since graduation?
My biggest challenge was deciding my next move after graduating. Los Angeles was always in my heart but I didn't think anyone would open doors as big as this for me. I feel privileged that Mike Mihail at Guerilla Hollywood opened the doors for me and has taken me under his wing while showing me the ropes of the industry. I would also like to mention PrettyBird and Vision Films for opening the doors for me early on when I moved to Los Angeles. Antonio Flores gave me my first position in Los Angeles at PrettyBird. Geoff Mclean also played a big role as a mentor and brought me on the first big music videos I got to work on such ash Rhianna's "Pour it up", Lana Del Rey "Westcoast" and some Calvin Harris videos.
What is your best memory from attending USA?
My experiences there and the faculty were world class. If I ever needed advice Dr Richard Ward was always there. Although we may not have had the top equipment, it was enough for us to create projects and learn the basics of the industry. Aside from that one of my favorite memories is from the Spring of 2012 before graduation one day I was in my room at the grove watching MTVU. This video of Yelawolf comes on for his song "Daddys Lambo". I loved the video a lot and saw the directors name so I ended up googling the director and found his email address. I emailed him and her responded a few days later. That director is now my boss and mentor here. Also the first big music video I edited in Los Angeles was one directed by that director for Yelawolf. The video now has 62 million plus views on Youtube. To me it feels like full circle.
What organizations were you involved in while attending USA?
I was involved in JAGTV and was twice elected to be the JAGTV General Manager.
What do you wish you had known before graduating and entering the "real world"?
That if you truly and purely wish to pursue something in life that it's achievable. You just have to work hard. When I lived in Iran there would be a commercial that came on BBC that said "America is the land of opportunities only if you work hard".
Obviously it doesn't happen over night but with hard work and dedication things are possible. I believe there is something out there in the universe be it a deity called God or just the UNIVERSE listens to what's in your heart and if you truly seek it out things will come together.
What professional organizations are you currently involved in?
None.
What advice can you give current students?
Work Hard. Strive to learn. Do more than what is expected outside of the class. When you come to places like Hollywood they don't have time to teach you the basics. It's best to come with the basics and knowledge and some. I would spend so much time at the edit lab that the secretary Ms Tonette Adams or Mrs Margaret Haig would tell me its time to go because it was closing time. I pretty much lived in the edit lab. I look back now and realize that time I put in has allowed me to get where I am at now.
Where do you see yourself in 5 years?
Mike Mihail the Executive Producer, Director and founder of Guerilla Hollywood recently added me to his roster of directors. My goal in this time period is to solidify my work as a director and hopefully grow into one of his prominent directors on his roster. I am hoping to direct commercials, music videos and hopefully movies.
Where do you draw your inspiration (personal, professional role models/influences)?
The first inspiration comes from my parents. Growing up my mom always told me not to use my skin color as an excuse and that if I wanted to achieve anything in life I better be ready to work for it. My dad being a diplomat and taking me around the world with him was an inspiration as well. It opened my eyes to so many things in the world. From different languages to different cultures.
I am a big fan of Big Sean. His music is always inspirational and even when he is featured as an artist he always impresses. My boss
Mike Mihail is also an inspiration. To see how he built Guerilla Hollywood to a thriving company truly inspires me and the way he takes care of his employees it feels more like family and family always takes care of home first.
I am also inspired by people who follow their dreams without excuses. Nothing in life is guaranteed but those that dare to follow what's in their heart will always have the best experiences and stories.
Do you have any personal life updates to share (i.e. achievements, big life moments, etc)?
Music videos I have edited for Artists have a combined views of over 100 million views.
My top 5 music videos I have edited have the following views.
Yelawolf – Till its gone (63 million views)
KCamp - Comfortable (52 million views)
Yelawolf – American You (22 million views)
Bebe Rexha – I can't stop drinking about you (17 million views)
Lecrae ft Tori Kelly – I'll find you (10 million views)
If you could do anything differently, what would it be and why?
I wish I would have collaborated more with other students while in film class at South Alabama. This industry is a very collaborative field. A lot of the times I wish I really would have spent time working with other students on various projects when I look back.
Is there anything else that you would like to add?
GO JAGS!