Master's in Communication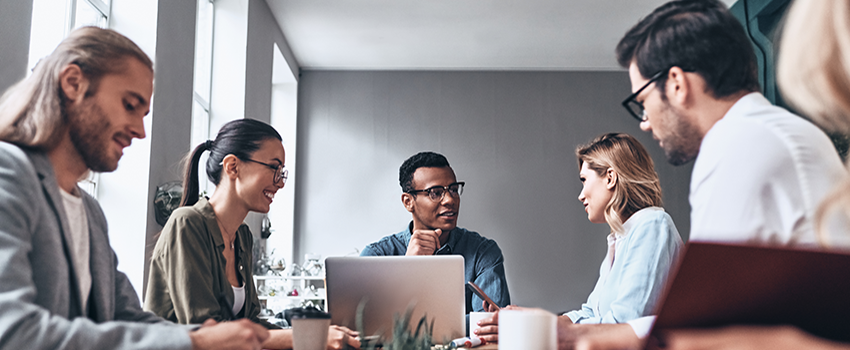 The Master of Arts in Communication integrates theoretical and research components of mass, interpersonal and organizational communication, preparing students for work and further academic studies. We accept students with a variety of undergraduate degrees and professional experiences.
Careers in Communication
A master's degree in communication provides opportunities for students to pursue careers in a variety of industries or advance themselves in their current communication career. Graduates typically land jobs as account executives, media planners, marketing and communication directors, public information officers, public relations officers, brand managers and digital strategists. Many communication professionals work for nonprofits, educational institutions, entertainment businesses, healthcare, agencies, private businesses, government organizations and more.
Master's Program Experience
Graduate faculty in the department of communication engage students to think critically about the communication revolution by sharing top-tier research training and recent professional experience. From day one, students are encouraged to gain hands-on training with real clients, internships, and networking at national conferences that will help build a competitive portfolio and professional contacts.
Graduate students in the program support and work with each other. Some students have an opportunity to teach public speaking courses and work on research with a mentor.
Graduate Courses
CA 500 Foundation of Graduate Studies
CA 501 Qualitative Research Methods
CA 502 Communication Theory
CA 503 Quantitative Research Methods
CA 510 Persuasion in Professional Communication
CA 511 Theoretical Foundations in Interpersonal Communication
CA 530 Analysis of Communication in Organizations
CA 545 Communication Ethics
CA 549 Media Effects
CA 555 Corporate and Public Communication Law
CA 560 Social Media Management
CA 570 Audience Dynamics
CA 576 Historical Perspectives of Strategic Communication
CA 585 Reputation Management
CA 587 Tideline Student Agency
CA 590 Special Topics in Communication
CA 594 Directed Study in Communication
CA 596 Professional Studies - Internship
CA 599 Thesis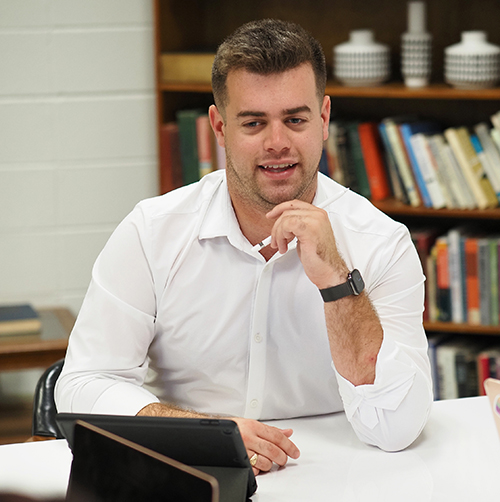 "My time as a graduate student in the Department of Communication has transformed me professionally and personally." - Caleb Helms.