Graduate Student Spotlight - Amber Surles
---
Posted on February 1, 2022 by Keith Lynn
Keith Lynn
---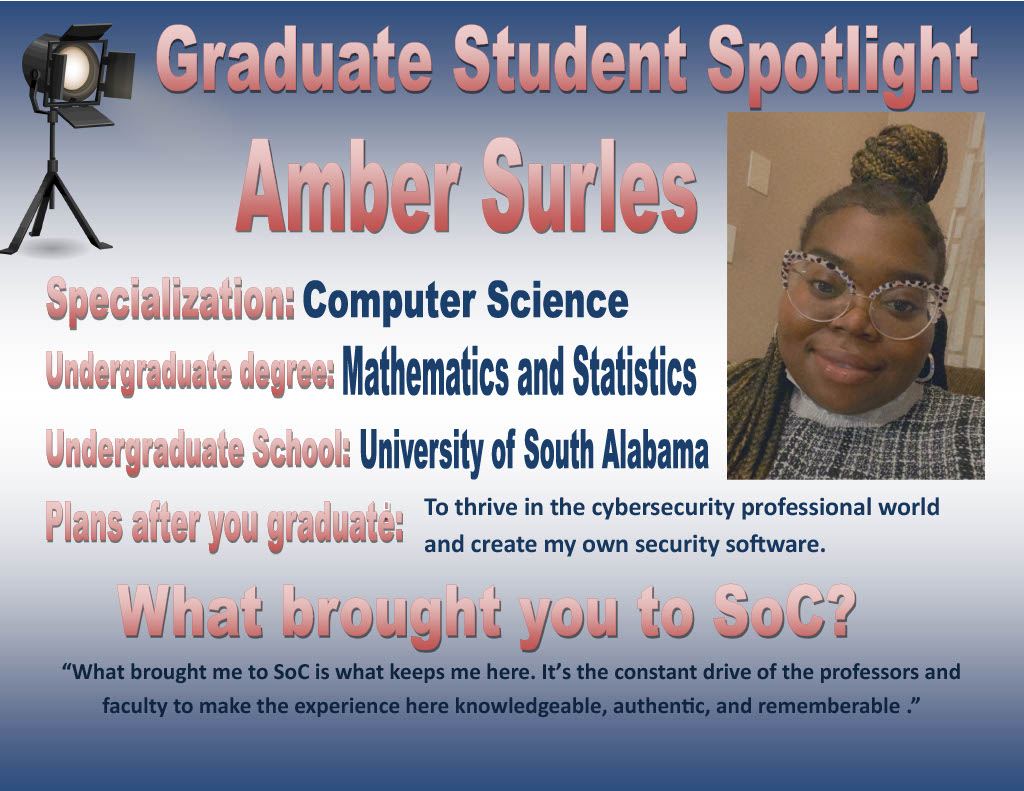 ---
Specialization: Computer Science
Undergraduate degree: Mathematics and Statistics
Undergraduate School: University of South Alabama
Plans after graduation: To thrive in the cybersecurity professional world and create my own security software.
What do you love about SoC?
"What brought me to SoC is what keeps me here. It's the constant drive of the professors and faculty to make the experience here knowledgeable, authentic, and rememberable."
---
---