Graduate Student Spotlight - Lillian Williams
---
Posted on October 1, 2021 by School of Computing
School of Computing
---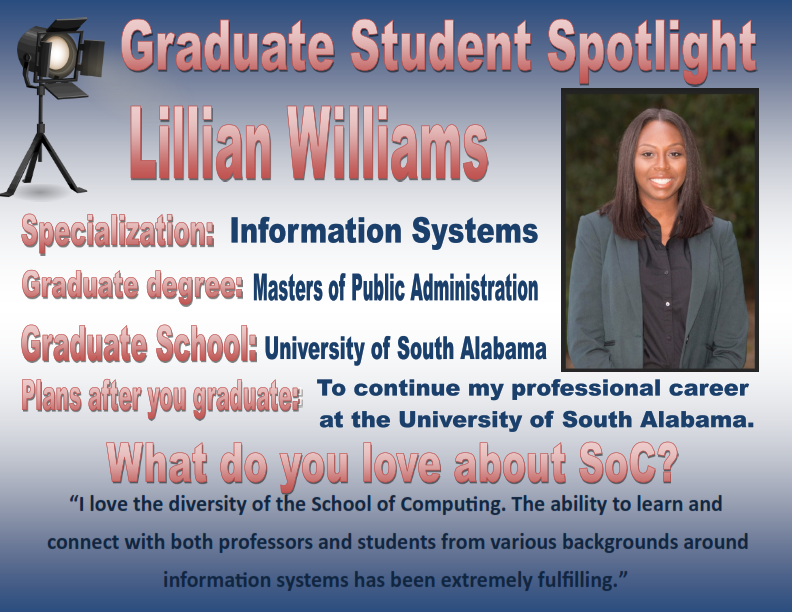 ---
Specialization: Information Systems
Graduate degree: Masters of Public Administration
Graduate School: University of South Alabama
Plans after you graduate: To continue my professional career at the University of South Alabama.
What do you love about SoC?
I love the diversity of the School of Computing. The ability to learn and connect with both professors and students from various backgrounds around information systems has been extremely fulfilling.
---
---