Overseas Clinical Experiences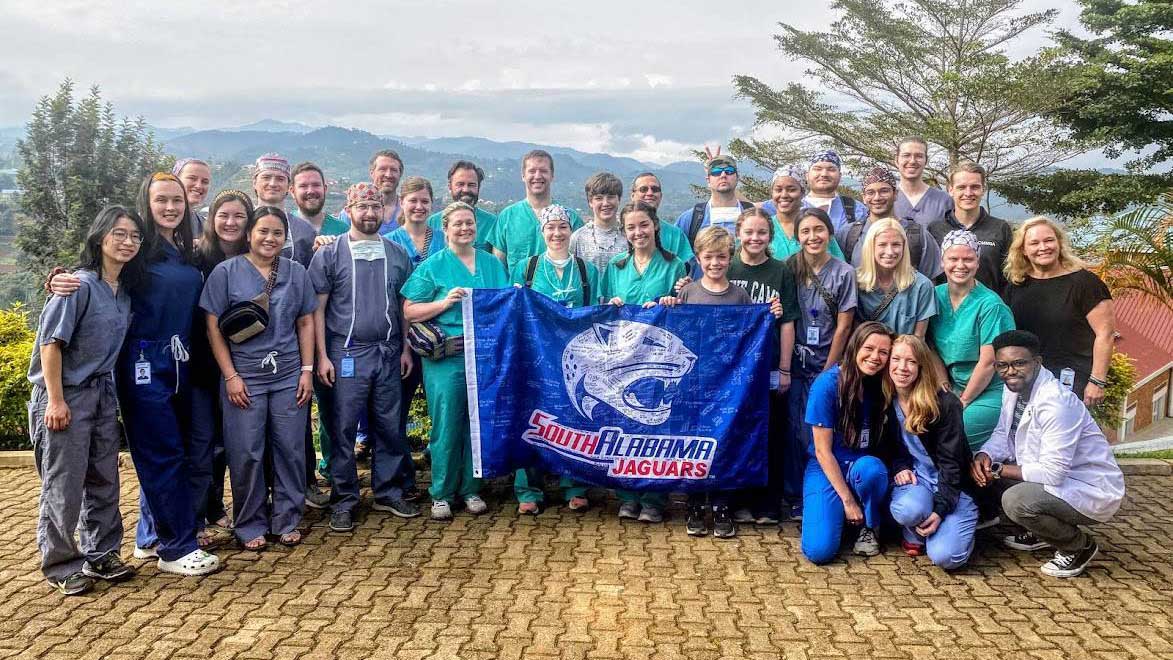 In February 2023, twelve fourth-year medical students joined several USA Health attendings, residents, and staff from General Surgery, OB/GYN, and anesthesia on a long-awaited return to Kibogora Hospital in Rwanda. This annual month-long medical mission trip had been a staple for medical students and health workers at the University of South Alabama for many years, so they relished the opportunity to work alongside the hospital's physicians and staff again.
Kasey Andrews (M4) said her experience as a medical student at Whiddon College of Medicine has taught her to approach caring for patients as a team effort. Not only has that team mindset helped her feel comfortable with changing roles within the clinical setting, it also helped her adapt to an unfamiliar setting in which communicating with patients was sometimes a struggle.
A second trip took place in June 2023, when nine current medical students and several recent Whiddon College of Medicine graduates traveled to Senegal. While there, students learned to navigate patient care in a small clinic with basic amenities. Three second-year students shared experiences that reminded them of why they chose medicine in the first place. Mary Faragalla got to share the news of a pregnancy with a first-time expectant mother and send her home with prenatal vitamins that would last through her pregnancy. Meagan Jones got to use the knowledge she gained as a first-year medical student to help real people in desperate need of healthcare. And Allen Perkins described the experience as a tremendous opportunity to impact others outside of "our typical patient population".
Duane Baxter of the Christian Medical Ministry of South Alabama says plans are already being made for trips in 2024.