Postdoctoral Affairs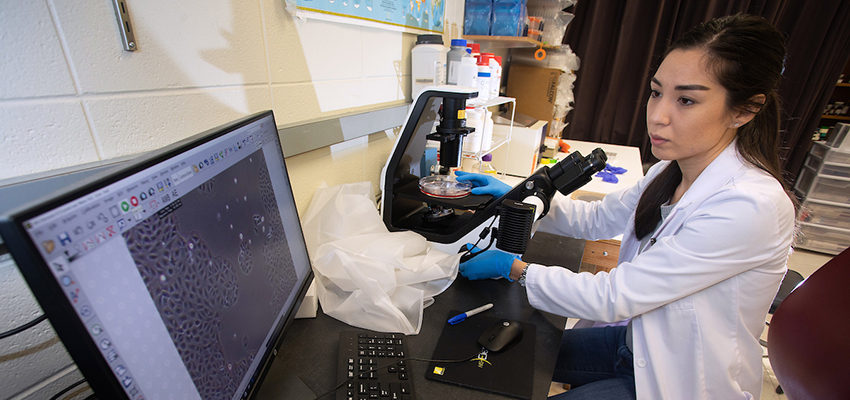 Postdoctoral Affairs in the College of Medicine is overseen by the Office of Research Education and Training (ORET). ORET thrives to provide support in all areas of postdoctoral affairs in the College of Medicine by:
offering administrative support to faculty and departments when hiring a new postdoctoral fellow;
coordinating the onboarding process to make the transition smoother both for fellows and departments;
supplementing the laboratory training with career and professional development opportunities;
and supporting postdoctoral fellows to improve their experience by fostering a sense of community.
▼ Postdoctoral Job Opportunities
Postdoctoral Job Opportunities in the College of Medicine
Postdoctoral Fellowship in Dr. Kevin Macaluso's Laboratory
Position description:
Title: Postdoctoral researcher
Salary: NIH requirement; $54,840
Effective date: Dec 1st, 2022 – November 30th, 2025
Job description:
100% research. The researcher will examine vector-Rickettsia interactions. The role of candidate arthropod molecules associated with rickettsial infection will be characterized, and their role in transmission assessed by gene knockdown techniques (RNAi) in the vector. Additional projects will focus on rickettsial molecules associated with infection of the arthropod and transmission to a vertebrate host. The researcher will need a working knowledge of molecular biology techniques and practices used in the project including nucleic acid purification, PCR, IFA, protein analysis, cell transfection, microscopy, and tissue culture. Special emphasis on development of systems in novel host background would be preferred.
Qualifications:
PhD or equivalent.
The applicant must have working knowledge of molecular biology and microbiology. Arthropod and animal handling required. Must be able to pass safety and security requirements for research in high-containment laboratory.
All interested should contact Dr. Kevin Macaluso at kmacaluso@southalabama.edu.
▼ Resources for Fellows
Resources for Fellows
If you have any questions about postdoctoral affairs in the College of Medicine or any of its facilities, please contact Dr. Tom Rich.