Distinguished Scientists Seminars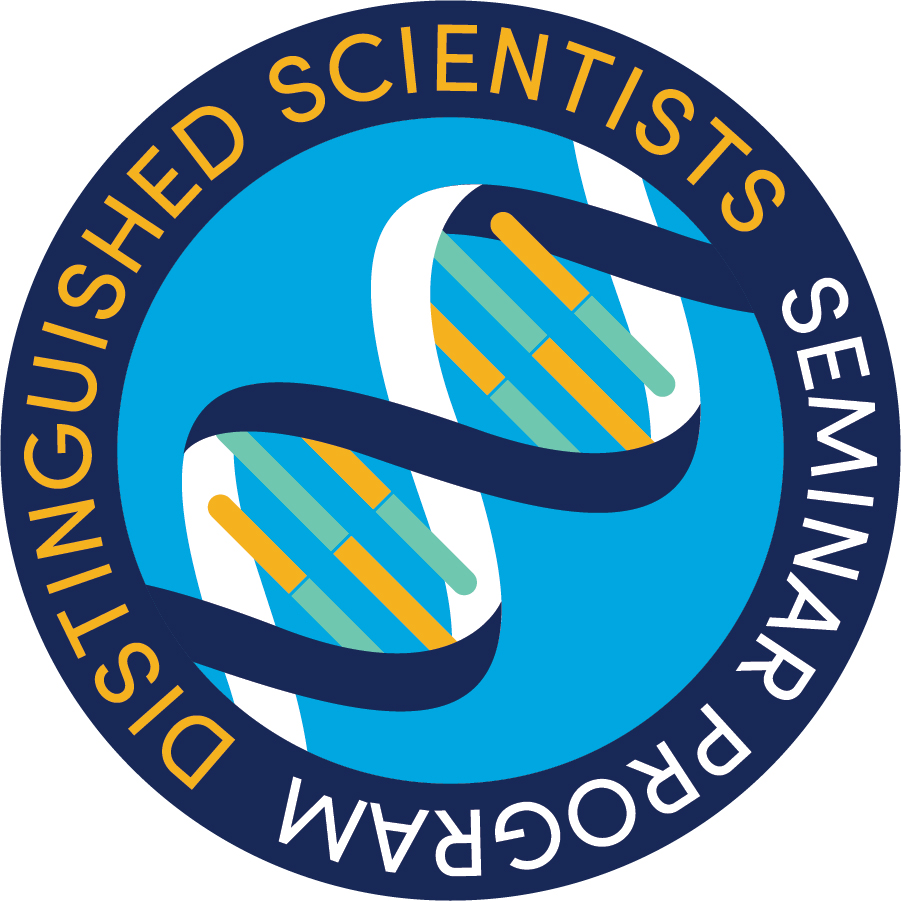 The Distinguished Scientists Seminar (DSS) program comprises invited talks by leading scientists from outside institutions. Speakers are selected to complement the Graduate Training Program in the College of Medicine and cover a wide range of cutting-edge biomedical research. Seminars are held monthly during the fall and spring semesters. One seminar per semester is
reserved for the Charles M. Baugh Lecture featuring a nationally/ internationally recognized scientist.

Nominations for seminar speakers should be forwarded to departmental representatives on the DSS Committee. If the speaker is approved, the DSS representative notifies the faculty nominator that the speaker has been approved, gives them a list of available dates, and the
faculty member then invites the speaker.
---

Fall 2023 Distinguished Scientists Seminar Schedule
Date/Time
Speaker
Host and Department
Location
September 28, 2023, at 4 p.m.

Michael Johnson, PhD
Associate Professor, Department of Immunobiology; Associate Dean, Basic Science and Graduate Studies, College of Medicine Tucson; Director of Graduate Studies, Industrial Microbiology Track, Applied Bioscience Program, University of Arizona

"Using Copper Toxicity to Exploit a Microbial Achilles Heel"

Allyson Shea, Ph.D.

Microbiology & Immunology

Medical Sciences Building, 1st Floor Auditorium

November 9, 2023, at 4 p.m.

Ryan Boudreau, PhD

Internal Medicine-Cardiovascular Medicine, Carver College of Medicine, University of Iowa

Glen Borchert, Ph.D.

Pharmacology

Medical Sciences Building, 1st Floor Auditorium

November 30, 2023, at 4 p.m.

Joann B. Sweasy, PhD

Director, University of Arizona Cancer Center

Aishwarya Prakash, Ph.D.

Biochemistry & Molecular Biology

Medical Sciences Building, 1st Floor Auditorium

December 14, 2023, at 4 p.m.

Mary Weiser-Evans, PhD

University of Colorado Anschutz Medical Campus, School of Medicine

Emily Wilson, Ph.D.

Physiology & Cell Biology

Medical Sciences Building, 1st Floor Auditorium
---

DSS Committee
Meghan Hermance, Ph.D.
Committee Chair
Department of Microbiology & Immunology
mhermance@southalabama.edu
Amy Nelson, Ph.D.
Department of Physiology & Cell Biology
arnelson@southalabama.edu
Brian Fouty, M.D.
USA Health Physicians Group
bfouty@health.southalabama.edu
Glen Borchert, Ph.D.
Department of Pharmacology
borchert@southalabama.edu
Karen Fagan, M.D.
USA Health Physicians Group
kfagan@health.southalabama.edu
Simon Grelet, Ph.D.
Department of Biochemistry & Molecular Biology
sgrelet@southalabama.edu
Debanjan Chakroborty, Ph.D.
Mitchell Cancer Institute
dchakroborty@southalabama.edu