Research Opportunities
Medical Student Summer Research Program
The College of Medicine sponsors an eight-week Medical Student Summer Research Program targeted specifically for medical students who wish to gain a better appreciation for biomedical research. Entering students or rising second-year students (accepted or enrolled, respectively) in the USA College of Medicine are eligible.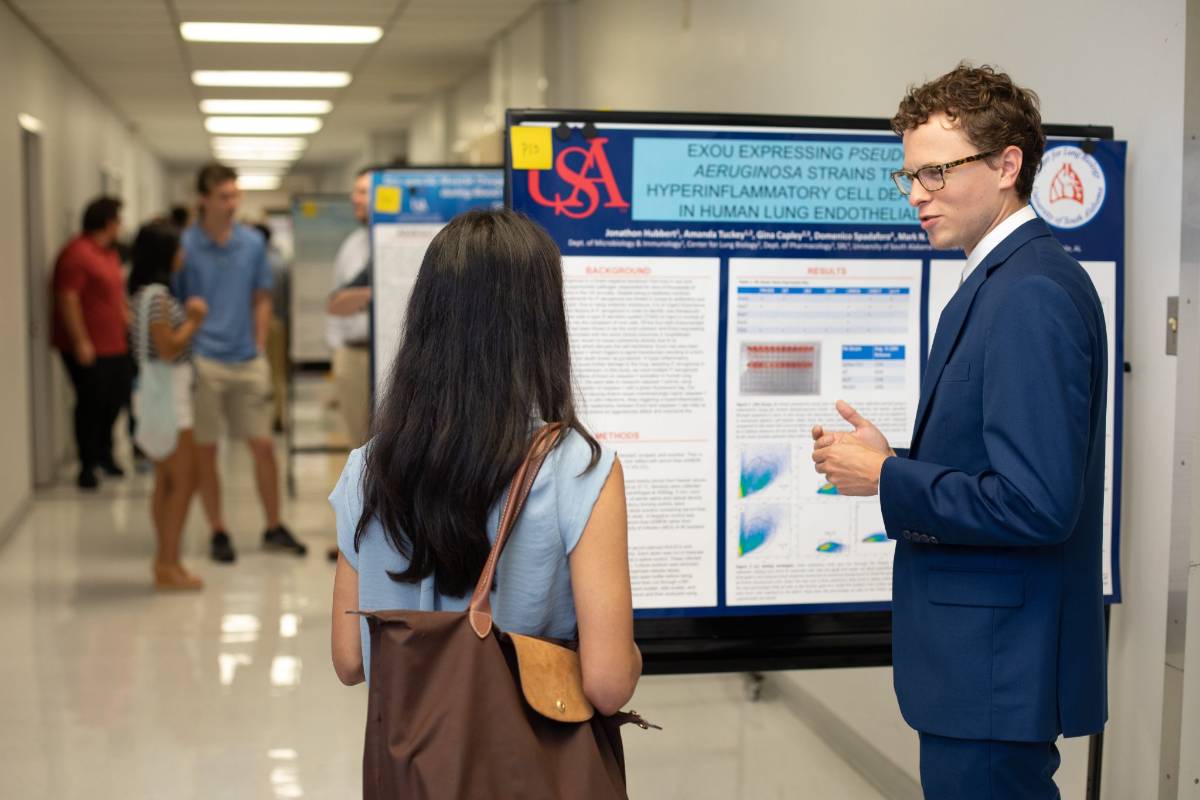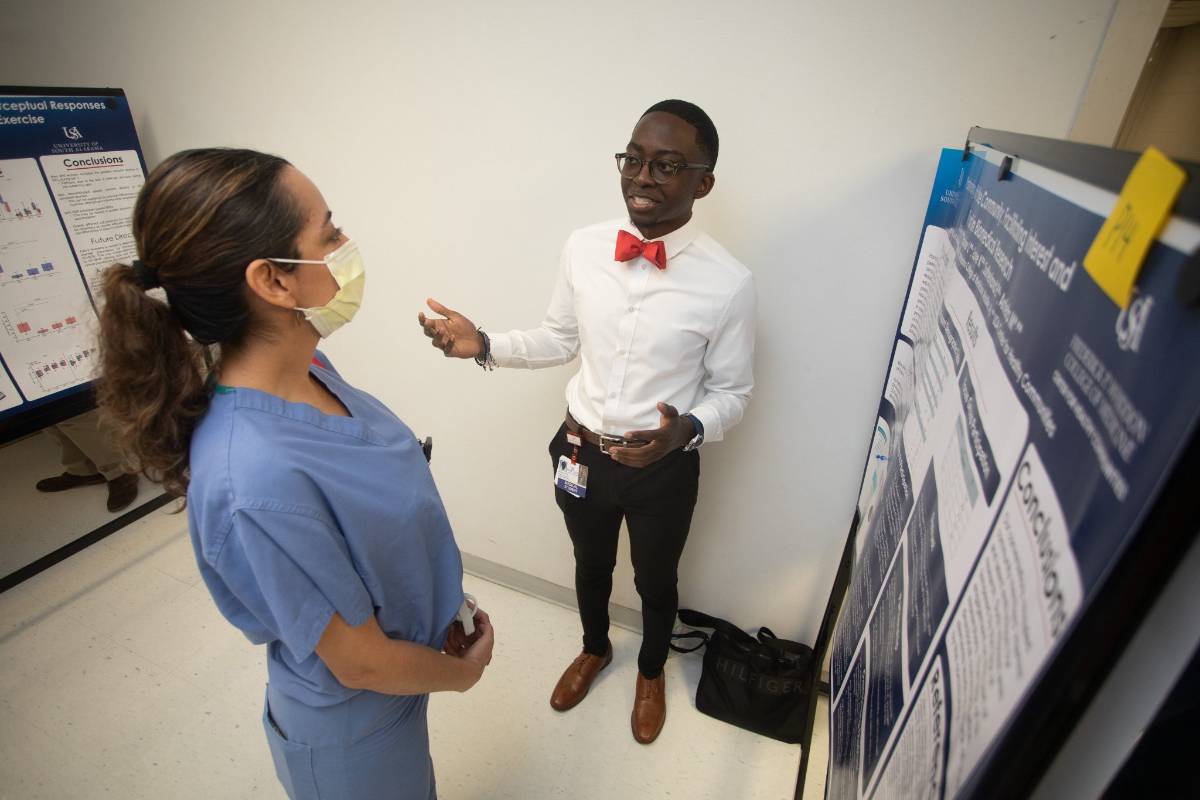 M.D. with Research Honors Program
The M.D. with Research Honors Program is available in the College of Medicine for medical students who desire to conduct research in an area of the health sciences in depth. Many students initiate their interest in research through the Medical Student Research Program, which supports medical student research prior to the first year and between the freshman and sophomore years of medical school.
Undergraduate Summer Research
Students complete 8-10 weeks of full-time summer research in laboratories of College of Medicine faculty. Several programs (each with its own application process) are available through: