Dean's Predoctoral Fellowship Award Program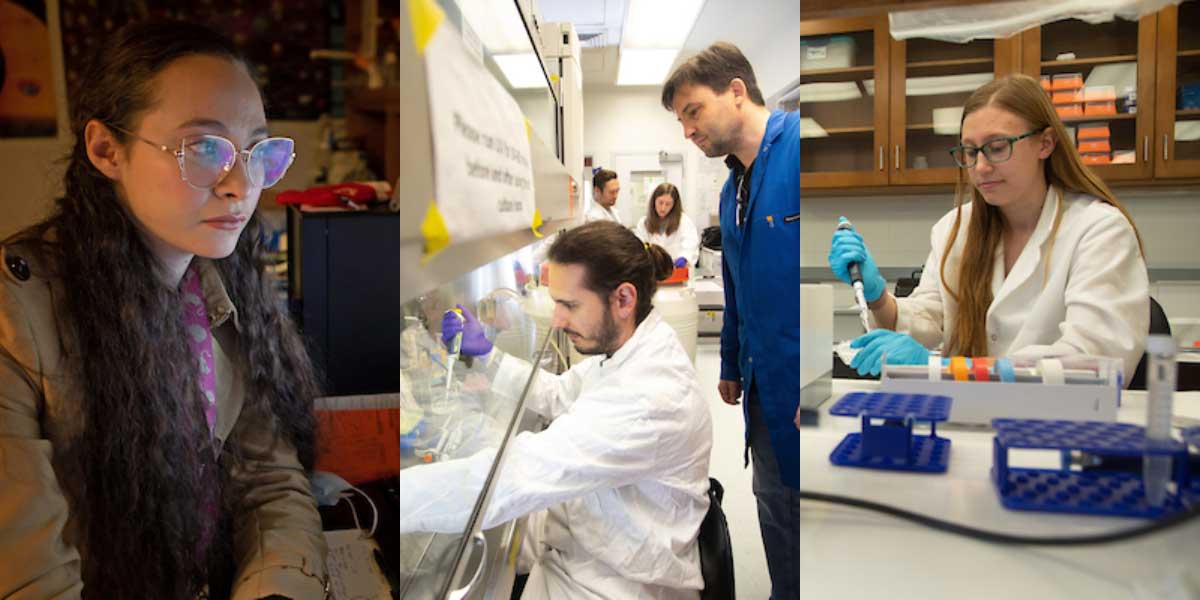 Purpose
The University of South Alabama Frederick P. Whiddon College of Medicine awards up to three one-year fellowships to eligible students in the Basic Medical Sciences (BMS) Graduate Program. Awards include the student's stipend, individual health insurance, and $5,000, the latter to cover travel and expenses for awardees to present their work at a national or international conference, or to attend an extramural course/workshop (e.g., a Woods Hole Advanced Research Training Courses). Any remaining funds may be used to purchase research supplies.
Current and Past Fellowship Awardees
Fellowship Award Application Details
Eligible Applicants
Eligibility is limited to students in good academic standing who have completed the program core curriculum. Current awardees may apply for a 2nd year of funding.
Key Dates
Applications are now closed.
Application Materials
The submission packet must include:
• A completed intramural Transmittal Form signed by the applicant, the sponsor and the relevant chair
• Applicant's biosketch and grades (see available template)
• Sponsor's training plan and biosketch (if more than one sponsor, include biosketch for each)
• Progress report (if applying for 2nd year of funding), addressing how the work plan and outcomes were met and including list of publications (1 page limit)
• Applicant's research plan, to contain:
Research Plan Section, Page limit
A. Specific Aims, 1
B. Background and Significance, 1/2
C. Strategy, 3
D. One-year work plan and timeline for completion of doctoral training, 1/2
E. References cited, No page limit
Application Submission Requirements
All application materials must be submitted as one collated PDF file via the University InfoReady review portal by 5 PM on November 15 (or on the following Monday if the 15th is a weekend day).
Review Criteria
Review is based on assessment of application materials, with each element weighted equally.
Outcomes
Awardees must fulfill the following requirements:
• Participate in the COM grant writing course (IDL 641) during the award period
• Present work at a national or international conference, or attend a training/skills workshop or course during the award period
• Submit an individual extramural fellowship application (e.g., NIH F31, AHA predoctoral fellowship, other) within 4 semesters of award start date - a draft of the extramural fellowship application must be submitted for pre-review one month before the application deadline (feedback will be provided with the goal of improving the likelihood for success)